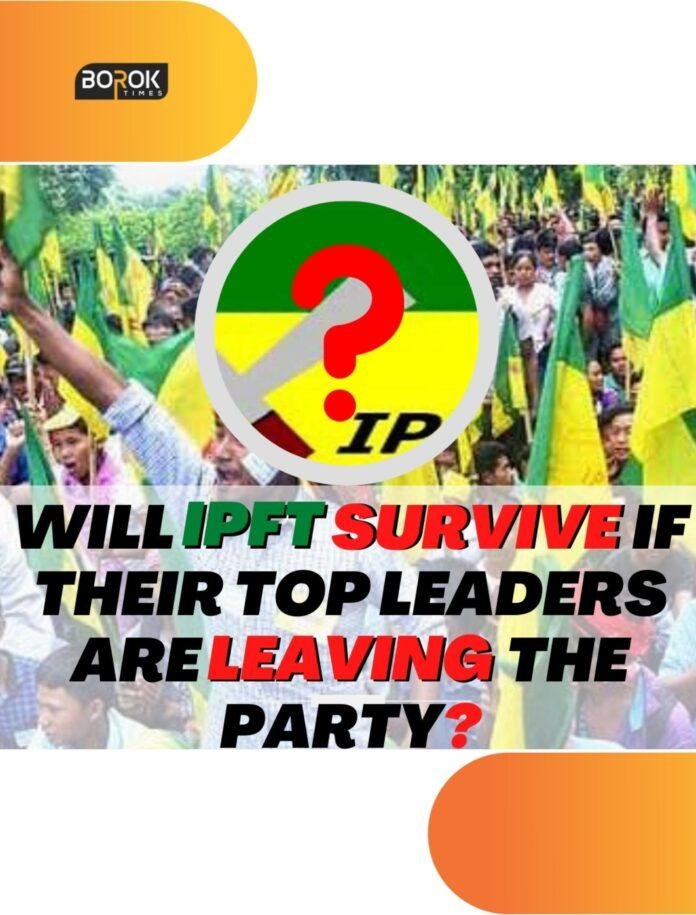 The future of IPFT seems to be in danger as the top leaders of the party are seen departing the party one after another from Patal Kanya Jamatia and then to the AGS Mangal Debbarma now.
Since the party's political breakthrough in the 2000 Tripura Tribal Areas Autonomous District Council, or TTAADC elections, the leaders of the IPFT have been seen leaving the party and forming or joining the other political parties. The former IPFT leader Patal Kanya Jamatia also left the party and later formed Tripura People's Front (TPF). The party was further weakened after some prominent IPFT youth leaders, including David Murasing and Pabitra Jamatia, left the party.
Under the leadership of the former, All India Radio Director Narendra Chandra Debbarma and other Indigenous Nationalist Party of Tripura (INPT) leaders revived the IPF T with the demand of 'Tipraland' under Articles 2 and 3 of the Indian Constitution.
The demand for 'Tipraland' made a massive impact on the Indigenous people of Tripura and IPFT got many supporters and organized a protest for the separate state (Tipraland) by blockage of national highways and railways in 2017. Later, IPFT allied with BJP and formed the BJP-IPFT coalition government in Tripura after their victory in the 2018 election.
MLA Brishaketu Debbarma resigned his post and left the party in June 2021 which he mentioned was for some personal reasons. In the most recent news, on 28 May 2022 Friday, another IPFT leader, AGS Mangal Debbarma of Simna Division, joined BJP in a dramatic style bringing 1926 voters along with him and ensuring to bring more about 9000 voters from his division.
The prominent Leaders, leaving the party, have created havoc in IPFT and are concerned for the survival of the party. Can the party leader N.C Debbarma restore his party under these circumstances, or will the party collapse, is unclear at the moment.