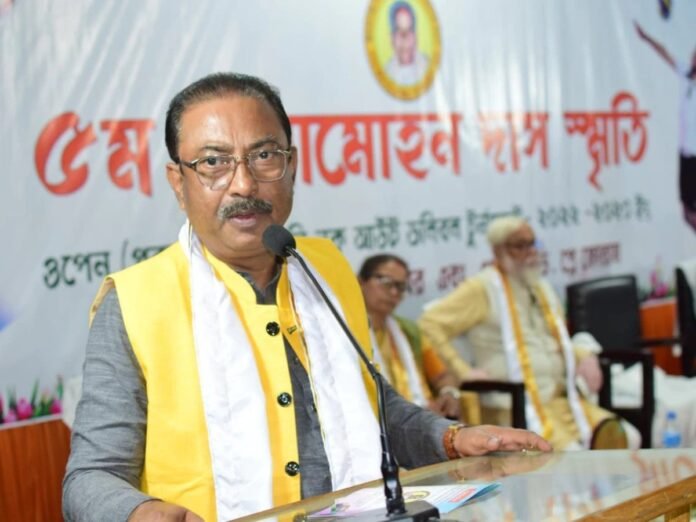 Rajib Bhattacharjee, the president of the Bharatiya Janata Party, stated that the BJP need not be concerned even if the CPIM and Congress work together to win an election.
He asserted that the Congress party sold the state Tripura to the Left Front at the expense of its workers, just after the opposition Congress and CPI(M) jointly urged the state electorate to join together to defeat the Bharatiya Janata Party in the state.
According to him, these politicians turned off their phones shortly after the election. Congress President Sonia Gandhi would give CPI(M) leaders the state for sale, and a select group of politicians in Tripura would get bags of cash in exchange for following their rules and regulations in Tripura, but now everyone is aware of their secrets.
He appealed to the Congress Party members not to simply trust their leaders. He also said that two persons who were in BJP believed in the Congress party and have lost everything. While the other one abruptly left politics, one of them had shaved his head as punishment at Kalighat.
Bhattacharjee, while speaking to a crowd at Mirza Bazar in Tripura's Gomati District told that the Bharatiya Janata Party leaders work for everybody in the state. Every town in the state has received benefits from our government in some way.
An unprecedented number of Scheduled Caste students were funded for free B.Ed. and D.El.Ed. courses. Under Prime Minister Kisan Sanman Nidhi, farmers earned Rs 6,000 annually. They introduced the purchase of paddy at a Minimum Support Price. The current social pension is Rs 2,000. The BJP government work for all the people in the nation as well as in the state.