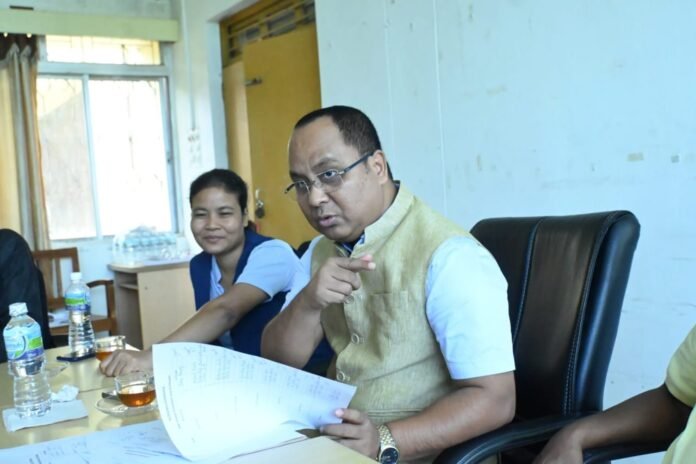 The Indigenous Progressive Regional Alliance (TIPRA) Motha has decided not to field candidates for the upcoming elections on September 5. The announcement follows the Left Front's nomination submission for the Dhanpur and Boxanagar Assembly constituencies. While the move could suggest a lack of unity among the opposition forces, it also opens up the political field for intricate maneuvers.
TIPRA Motha's leader, Animesh Debbarma, confirmed the party's decision not to contest but left the door ajar for potential alliances. Debbarma emphasized that the party would reveal its stance on August 19 regarding which party it would support in the bypolls. This choice is crucial, given that nomination submission ends soon and the absence of TIPRA Motha candidates leaves them to pick sides between the ruling and opposition camps.
Debbarma's recent participation in a meeting alongside the Communist Party of India (Marxist) and Congress leaders signifies a leaning towards the opposition alliance. Both Dhanpur and Boxanagar seats became vacant due to Union Minister Pratima Bhoumik's resignation and the unfortunate demise of CPM MLA Samsul Haque respectively.
The CPI(M)-led Left Front had earlier declared its candidates and appealed for support, highlighting the need to "save democracy." However, Debbarma noted that TIPRA Motha's presence in the assembly polls earlier this year was not dominant, suggesting their focus might be on other strategies.
Debbarma further clarified that TIPRA Motha hadn't engaged in official discussions with the Bharatiya Janata Party (BJP) regarding the bypolls. Instead, any interaction had been with central BJP leaders via phone, primarily centered around their movement's demands.
The evolving scenario gained another layer of complexity with Md. Mijan Hussein, Samsul Haque's son, submitting his nomination to contest from Boxanagar. Meanwhile, CPI(M) candidate Kaushik Chanda, who previously contested against Bhoumik, is vying for the Dhanpur seat once again.
As the political chessboard continues to shift, the focus now turns to TIPRA Motha's pivotal decision, which could determine the balance of power in the upcoming bypolls. With alliances yet to be solidified and the clock ticking, observers anticipate a series of strategic moves before the dust finally settles on September 5.