Tripura, India – TIPRA Motha Party chief, Pradyot Bikram Manikya DebBarma, visited two constituencies, 60 Kanchanpur in the Kanchanpur Block and 60 Pencharthal, for a mega mass gathering and campaigning. In Kanchanpur, the party chief campaigned for Philip Kumar Reang while in Pencharthal he rallied support for Hollywood Chakma.
The gathering was well attended by supporters of the TIPRA Motha Party and residents of the two constituencies. The party chief addressed the crowd, highlighting the achievements of the party and its plans for the future. He also stressed the importance of participating in the democratic process and exercising their right to vote.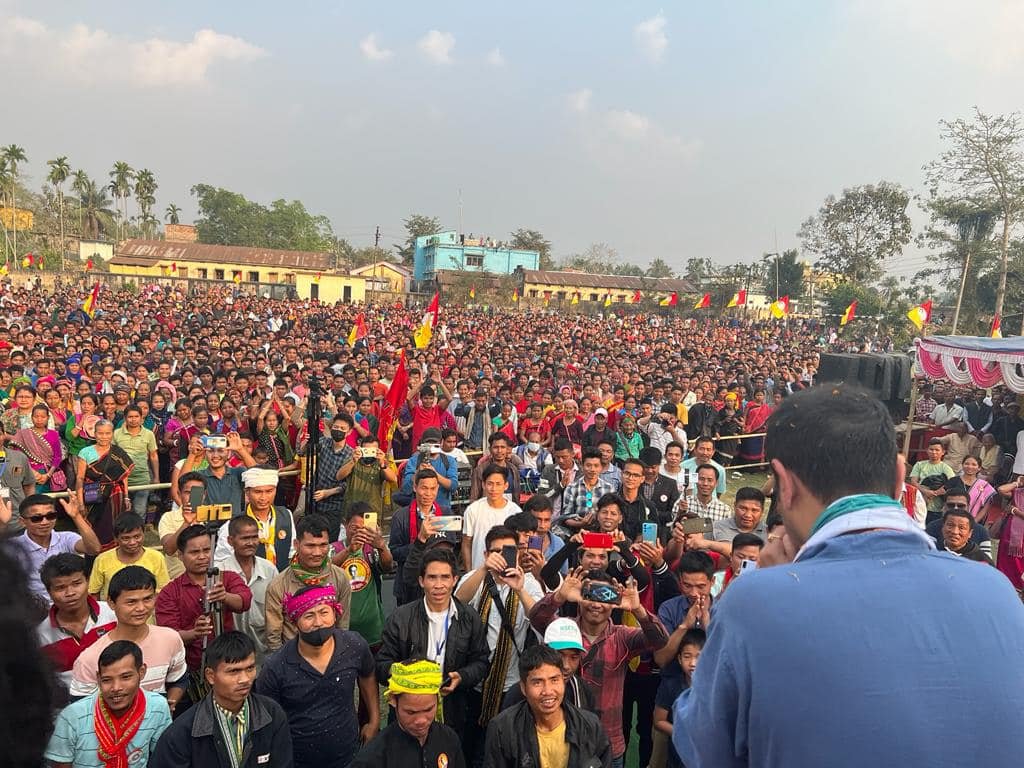 "I am proud to be a part of a party that is committed to the development of Tripura and its people," said DebBarma. "We have a vision for a better future, and we will work tirelessly to bring that vision to life."
The crowd was enthusiastic, with supporters waving party flags and chanting slogans in support of the TIPRA Motha Party and its candidates. The rally was a resounding success, with many in attendance expressing their support for the party and its leadership.
With the elections just around the corner, the TIPRA Motha Party is ramping up its campaign efforts. The party is confident that its candidates will receive the support of the people in the upcoming polls, and is working hard to reach out to as many voters as possible.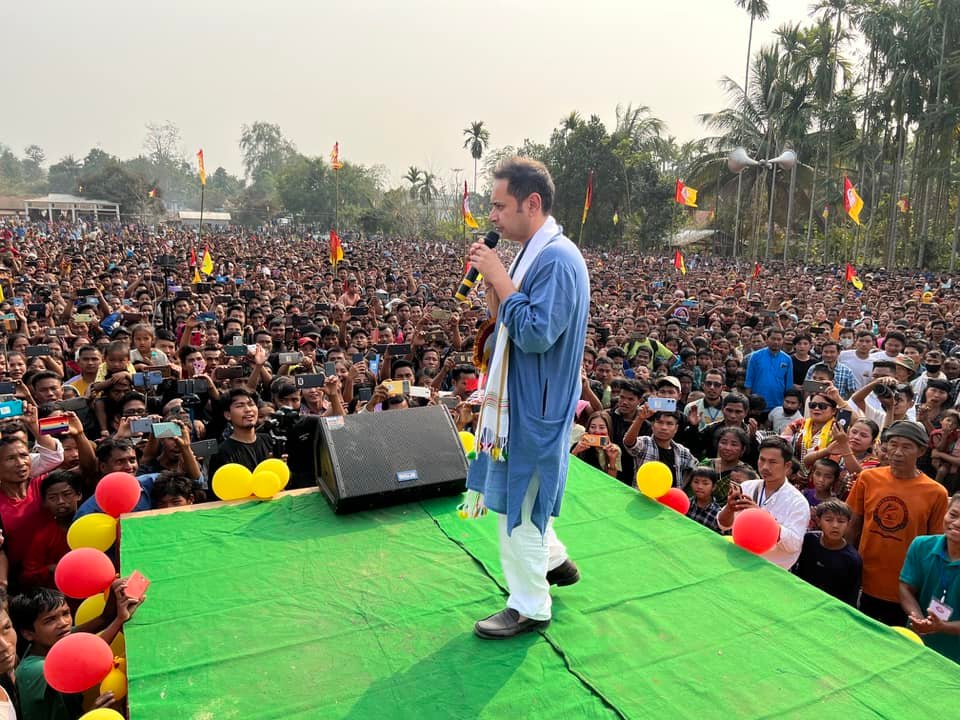 "This is just the beginning," said DebBarma. "We will continue to visit constituencies and engage with the people, ensuring that our message reaches every corner of Tripura."
With the support of the party leadership and the enthusiasm of its supporters, the TIPRA Motha Party is poised for success in the upcoming elections.