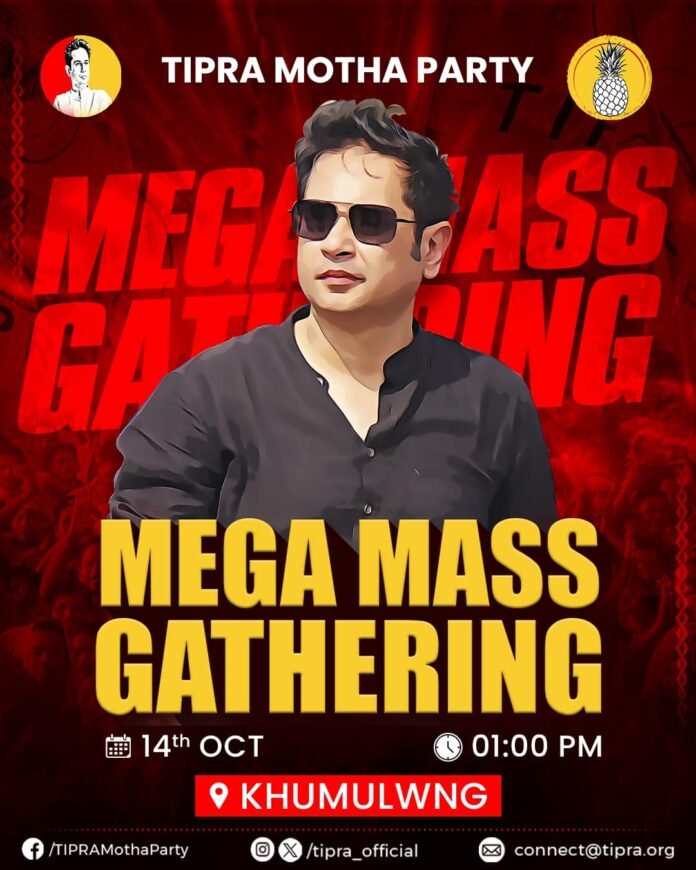 Bubagra Pradyot Bikram Manikya Debbarma's Tipra Motha Party is set to host a peaceful rally on October 14th in Khumulwng. This event marks the commencement of a collective movement, emphasizing the strength of unity within the community.
The rally aims to bring together members from various walks of life, standing as one cohesive force. The message is clear: a constitutional solution is the collective demand that must resonate from Khumulwng to Delhi.
Bubagra Pradyot Bikram Manikya Debbarma, the driving force behind the Tipra Motha Party, is personally invested in this initiative. His presence at the event underscores the gravity of the movement and his unwavering commitment to the cause.
Speaking on the occasion, Bubagra emphasized the significance of unity in the pursuit of a constitutional solution. He urged all members of the community to come together and send a resounding message to Delhi that their collective voice demands a resolution within the bounds of the constitution.
The peaceful gathering in Khumulwng is expected to draw participants from various regions, representing the shared aspiration for a just and constitutional resolution. The event is not only a demonstration of strength in unity but also a testament to the peaceful and organized approach of the Tipra Motha Party.