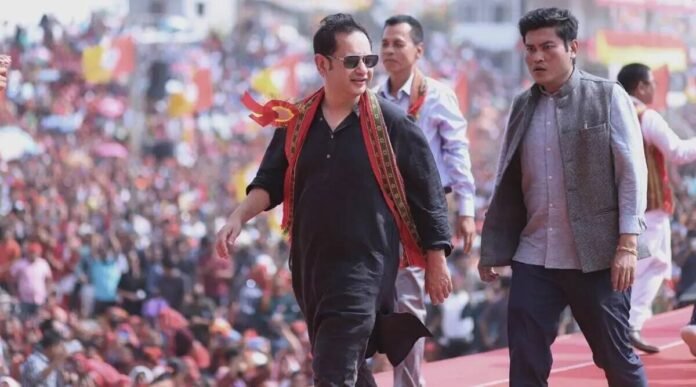 According to TIPRA Motha President Bijoy Kumar Hrangkhawl, the party members are assured that they can win the state assembly election which is going to be held on 16 February 2023 in Tripura.
He stated that they will contest the elections without any alliance for the demand of Greater Tipraland for the improvement of the socio-economic condition of the citizens.
The party, founded by Pradyot Debbarma, a member of Tripura's former royal dynasty, will now contest elections in 42 of the state's 60 seats.
Bijoy Kumar Hrangkhawl said that Pradyot Debbarma will meet with party leaders and candidates when he returns to the state on Saturday to finalize the campaign plan.
Soon after its foundation, TIPRA Motha defeated the Bharatiya Janata Party (BJP) and The Indigenous Peoples Front of Tripura (IPFT)  and won the Tripura Tribal Areas Autonomous District Council (TTAADC) elections. Two-thirds of the state's territory is administered by the council.