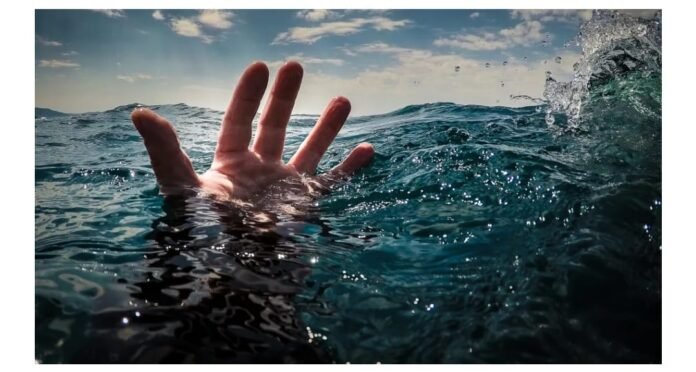 GUWAHATI — In a heart-wrenching incident, a 22-year-old youth lost his life on Sunday in Gauripur, a small town located in the Dhubri district of Assam. The unfortunate incident occurred when he ventured into the river to take a bath and tragically drowned.
The young man, whose name is being withheld at the family's request, had gone to the river with some friends on what seemed like a routine outing to beat the summer heat. However, the day took a devastating turn as he entered the water for a swim. Witnesses recount that he was suddenly taken by strong currents and struggled to stay afloat, prompting his friends to raise an alarm.
Local residents, along with his distressed companions, immediately rushed to the scene to lend a helping hand. They made valiant efforts to locate the young man, but the strong currents and murky waters made the rescue operation challenging. Despite their best attempts, they were unable to rescue him in time.
The incident has left the entire community in deep shock and mourning. The victim's family, who is now grappling with an unimaginable loss, expressed their grief and appealed for better safety measures at popular bathing spots along the river. They urged the authorities to install warning signs and deploy trained lifeguards to prevent such tragic accidents in the future.
Drowning incidents in the region have been a recurring concern during the summer months, particularly in areas where people frequently gather to seek respite from the sweltering heat. While the joy of dipping into the cool waters can be alluring, it is crucial for people to exercise caution and be aware of the potential risks.
Local authorities are investigating the circumstances leading to the unfortunate event and have assured the public that they will take necessary steps to improve safety measures in recreational areas near water bodies. They also emphasized the importance of promoting awareness about water safety and cautioned everyone against underestimating the power of river currents, which can be deceptively strong.
This tragic incident serves as a solemn reminder of the need for vigilance and caution when engaging in recreational activities near water bodies. It is incumbent upon the local administration, community members, and visitors to work together to create a safer environment and prevent such heartbreaking incidents from recurring in the future.
As the town of Gauripur mourns the loss of a promising young life, our hearts go out to the grieving family and friends. May this tragedy prompt collective action and foster a greater sense of responsibility towards ensuring the safety of all those who seek solace in the river's embrace.