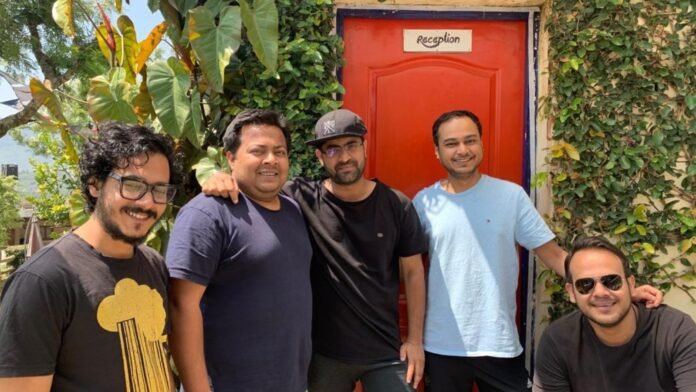 Unlock Extraordinary Adventures: Discover the World with TripShark, Your Ultimate Travel Companion
TripShark, a leading travel company based in India, is revolutionizing the way travelers explore international destinations. With a commitment to providing unparalleled experiences and personalized services, TripShark has quickly become the go-to resource for globetrotters seeking unforgettable adventures.
What sets TripShark apart is its unwavering dedication to customer satisfaction. The company takes pride in delivering exceptional service from the moment travelers embark on their journey. From meticulously crafted itineraries to seamless logistics and insider tips, TripShark ensures that each trip is nothing short of extraordinary.
Whether it's exploring the bustling streets of Tokyo, immersing oneself in the ancient ruins of Rome, or embarking on a thrilling safari adventure in Kenya, TripShark's vast portfolio of international destinations guarantees an unforgettable experience. The company's team of seasoned travel experts combines local insights with a global perspective to craft tailor-made itineraries that cater to every traveler's desires.
Tushar Priyadarshi, the founder of Tripshark, shares his insights on the upcoming travel trends and highlights the must-visit places for Indian travelers.
Maasai Mara: A Hotspot for Indian Travellers in 2023
In 2023, Indian travellers continues to seek breathtaking experiences around the world. The Maasai Mara in Kenya has emerged as a hotspot for Indian travellers. Known for its remarkable wildlife safaris and the awe-inspiring Great Migration, it may very well be one of the last true natural wonders on planet Earth. The biggest mammal trek in the world ,the herds travel 800 kilometres clockwise in a circle through the Serengeti and Masai Mara ecosystems in search of greener, mineral-rich pastures and water. Tushar Priyadarshi further notes, "Indian travellers are captivated by the beauty of the African wilderness, and the Maasai Mara and Serengeti National Parks provide an unparalleled safari experience that is both exhilarating and unforgettable." We are offering exclusive customised tours of Kenya and Tanzania with the best of the best experiences for our clients. Residents hailing from metropolitan cities such as Mumbai, Bangalore, and Gurugram have been exhibiting a pronounced inclination towards these excursions.
Embrace the Vibrant Tradition: Exploring Spain's La Tomatina Festival
Tushar Priyadarshi comments "Clients are also looking for the beauty and vibrant cultural celebrations of Europe, and Spain's La Tomatina Festival stands out as an enticing option. This world-renowned tomato fight, held annually in the town of Buol, Valencia, attracts visitors from all over the globe. Indian travellers are increasingly embracing unique cultural festivals, and La Tomatina Festival allows them to immerse themselves in Spain's vibrant traditions and create unforgettable memories.
Unleash Your Wanderlust: Embark on Self-Driving Adventures in Costa Brava, Spain
Additionally, the allure of self-driving adventures has captured the imagination of Indian travellers, and the picturesque region of Costa Brava in Spain offers the perfect setting. With its stunning coastal landscapes, charming villages, and winding roads, Costa Brava is an ideal destination for exploring at one's own pace. Tushar Priyadarshi remarks, "Self-driving experiences provide a sense of freedom and flexibility, and Costa Brava is a hidden gem that offers breathtaking views and hidden treasures waiting to be discovered." We have already received more than 200 inquiries since May month itself for Spain trips with La Tomatino and self-drive experiences."
Unlocking Extraordinary Journeys: TripShark's Commitment to Transformative Travel Experiences
"We truly believe that travel has the power to transform lives and broaden horizons," said Tushar Priyadarshi, Founder of TripShark. "At TripShark, we strive to create extraordinary experiences that not only meet our travellers' expectations but surpass them. Our team of experts is dedicated to curating exceptional journeys that leave a lasting impression."
Moreover, he says, "TripShark, as a team, understands that travel is a deeply personal and transformative experience. Recognising the diverse interests and preferences of its clientele, the company goes beyond mainstream tourist attractions to uncover hidden gems and unique experiences in each destination. Whether it's savouring authentic local cuisine, engaging in immersive cultural exchanges, or participating in off-the-beaten-path adventures, TripShark takes pride in curating journeys that allow travellers to connect with the heart and soul of a place, fostering a deeper appreciation for the world's rich tapestry of cultures.
Website : tripshark.in
You can reach out to the Tripshark's team at below contacts
+91 7795686740 , +91 7795686741 , +91 7795686744