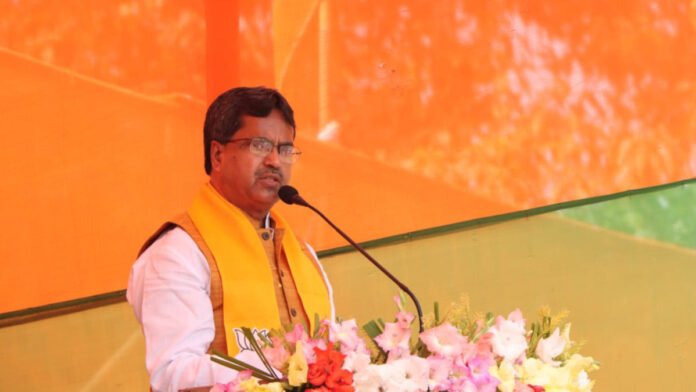 Tripura Chief Minister, Dr. Manik Saha, has sternly warned against coercing individuals into making contributions for Durga Puja. He expressed his concern over reports of funds being collected from transporters and college students in Agartala in the run-up to the festival.
Addressing an event, Dr. Saha declared, "I am not only condemning it, but also assuring action against perpetrators." He firmly condemned those involved in extorting money and emphasized that condemnation alone would not suffice – decisive action must follow. Dr. Saha insisted that this long-standing practice needs to be halted, and he assured that the necessary directives have been issued.
The five-day Durga Puja festival, the largest celebration in the region, is set to commence on October 20 and conclude on October 24. Earlier, Tourism Minister Sushanta Chowdhury also cautioned puja organizers against pressuring contributions and urged them to adhere to government guidelines.
Dr. Saha's stance underscores the government's commitment to ensuring that citizens are not compelled to make monetary contributions for religious festivities. This move aims to promote a more inclusive and voluntary approach to participating in cultural and religious events. As preparations for Durga Puja gather momentum, Tripura's leadership is resolute in upholding the principles of fair and respectful participation in this significant celebration.