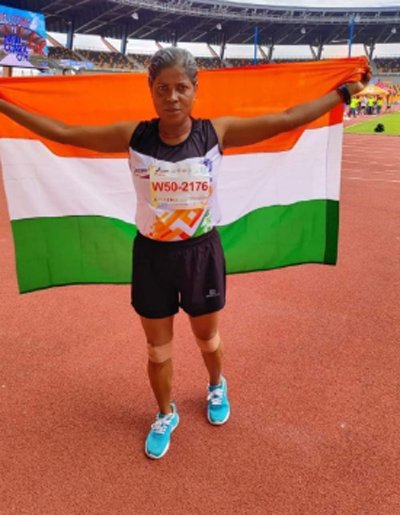 Mamata Nath, a 52-year-old woman athlete from Tripura, has been congratulated by Tripura CM Manik Saha for winning a silver medal in the Asia Masters Athletics Championships. The event took place in the Philippines. The athlete excelled in pole vaulting, an event that demands agility, strength, and practice. She will also be receiving ₹2 lakhs as cash incentive for her outstanding achievement.
CM Saha's Encouragement
Nath, who is from Kanchanpur in North Tripura, has been a pole vaulter for 15 years. She has represented India at various national and international competitions. In a press release, Saha stated that he was thrilled to learn about Nath's victory and that she has brought pride to the state. The CM added that it is a sign that Tripura has a lot of potential in sports. He expressed hope that her achievement will inspire other young athletes in the state to pursue their dreams.
Nath's Dedication
Training for pole vaulting is not easy. The athlete explained that she has experienced many challenges during her journey, including lack of proper infrastructure. However, Nath's dedication to the sport remained unwavering. She thanked her coach, Pabitra Tripura, and the state government for their support.
Nath's achievement is a reminder that determination and hard work can overcome any obstacle. It is also a testament to the growing talent in India's sports scene.