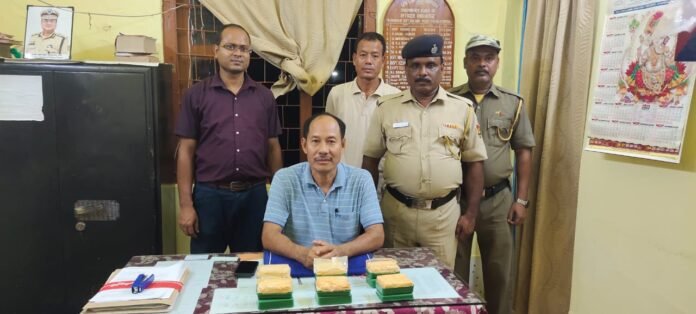 September 25, 2023: The Dharmanagar Government Railway Police Station (GRPS) successfully recovered and seized a total of 77 grams of Brown Sugar from the vicinity of Dharmanagar Railway Station. The illicit substance was discovered as unclaimed property, raising concerns about its potential impact on the community.
This significant seizure highlights the ongoing efforts of law enforcement agencies to combat illegal drug trafficking and usage in the region. Brown Sugar, a potent form of heroin, is known for its highly addictive nature and devastating health consequences.
The operation was conducted with precision and efficiency, demonstrating the dedication of the Dharmanagar GRPS in maintaining public safety and upholding the law. Authorities have commended their swift action in intercepting this dangerous substance before it could potentially reach the streets.
Investigations are currently underway to trace the origins and intended recipients of the seized Brown Sugar. The authorities are determined to dismantle any networks involved in the distribution of illegal substances, ensuring the safety and well-being of the community.
This successful operation serves as a reminder of the vigilance required in the ongoing battle against narcotics and underlines the importance of public cooperation in reporting suspicious activities. The Dharmanagar GRPS urges citizens to remain vigilant and report any information that may aid in their efforts to eradicate drug-related crime from the area.