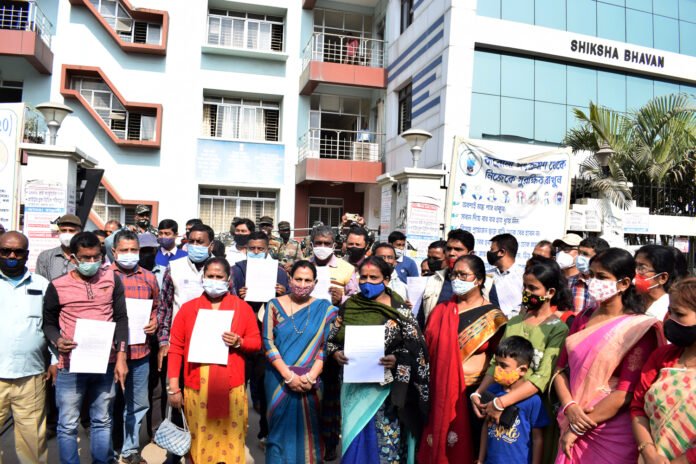 The High Court of Tripura, led by Chief Justice Aparesh Kumar Singh, made history with its inaugural live hearing on Tuesday, wherein it dismissed a petition filed by one of the '10,323' teachers, challenging their termination.
The petitioner contended that he was not party to the original case that saw the High Court invalidate the recruitment rules governing their appointments.
Advocate General SS Dey clarified, "One of the '10,323' teachers approached the High Court, contesting the termination process. The petitioner argued he was terminated without being a party to the case challenging the recruitment rules. The government clarified that none were terminated; in fact, they sought relief for them from the Supreme Court after it had already upheld the High Court's judgment."
Dey elucidated that the state government had extended their service until March 2020 on an ad-hoc basis. "The termination in question wasn't a direct action by the department under the state government. Their positions ceased due to a judicial order. The state government issued a memorandum in line with the judgment, informing teachers that the Court had set a deadline; after March 2020, the government couldn't retain them. Consequently, all were terminated," Dey explained to Borok Times.
Notably, as the government wasn't directly involved in the terminations, the issuance of formal notices was unnecessary.
Furthermore, in light of the dismissal, the High Court levied a fine on the petitioner. This decision carries significant implications for the '10,323' teachers entangled in the legal battle surrounding their employment status.