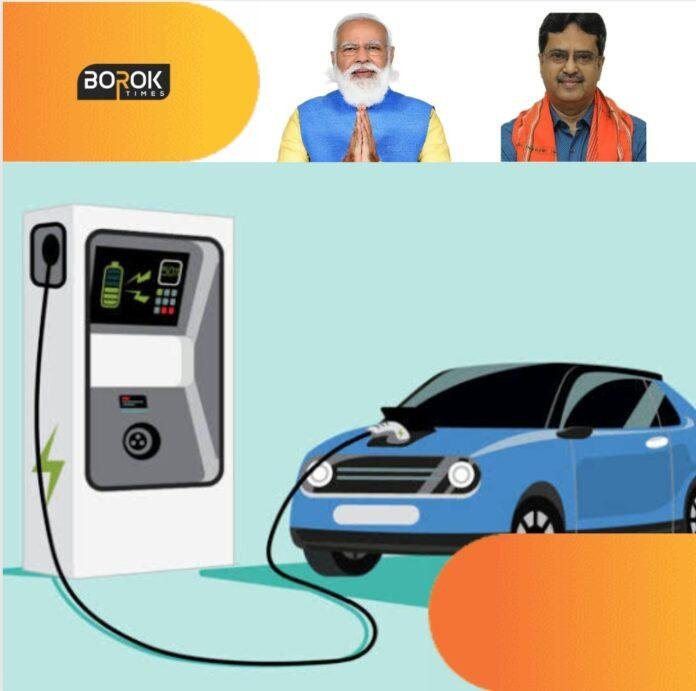 Tripura Cabinet Spokesperson and Information Minister Sushanta Chowdhury with other members of the council headed by Chief Minister Manik Saha on Wednesday 25 May 2022, announced that after the in-depth discussion, the Tripura Government has approved the Electric Vehicle Policy 2022 to promote EVs and curb pollution.
Sushanta Chowdhury said that Tripura is the 15th state and the third state in the North-East after Assam and Meghalaya to adopt this policy. Over 60,000 different vehicles were registered out of which 10 percent will be converted into electric vehicles in the next five years, claimed Sushanta Chowdhury while speaking to the media.
"A total of 14 Indian states, including Assam and Meghalaya, have approved their owned electrical policy. We have also decided to formulate an EV policy and a target has been fixed to make sure that 6000 vehicles can be converted into electric vehicles out of 60,000 registered vehicles in the next five years", said Sushanta Chowdhury.
Meanwhile, over 12000 vehicles including around 8000 private cars and 3800 auto-rickshaws in Tripura run by the Compressed Natural Gas (CNG) provided by the state-owned Tripura Natural Gas Company Limited (TNGCL). The CNG is cheaper than petrol and diesel and is completely pollution free.
The main objective of this policy is to maintain pollution in the state. With the increase in petrol and diesel price, the introduction of electric vehicles will ensure a cleaner environment and reduce India's oil import bills in the future, said Chowdhury.