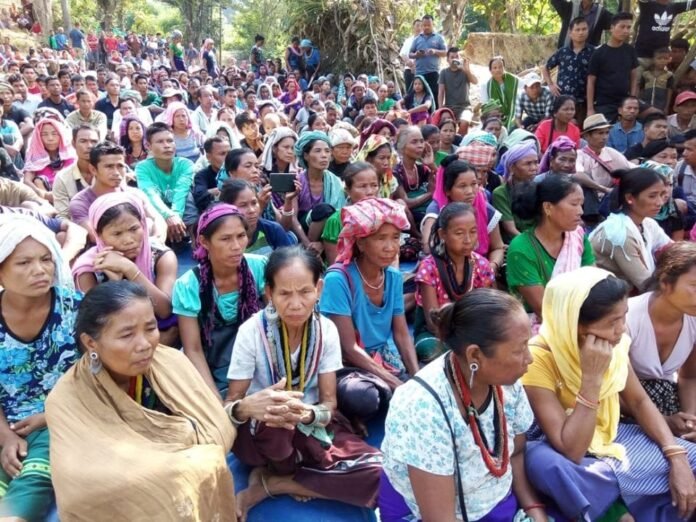 The Election Department of Tripura has appealed to the Bru refugees living in relief camps in the state to go to resettlement villages and get their names registered in the electoral rolls during a special amendment to the electoral rolls. An official gave this information on Thursday.
The special amendment in the electoral roll to prepare the final voter list for all the 60 assembly constituencies is going to end on December 8.
Significantly, the assembly elections in Tripura are due early next year.
Chief Minister Manik Saha and Deputy Chief Minister Jishnu Dev Verma held a special review meeting on the progress of rehabilitation of Bru refugees on Wednesday, where the Chief Minister urged the Bru leaders to visit the resettlement village to get the benefit of being included in the voter list.
"The chief minister has categorically appealed to the Bru leaders to ensure that all other Bru refugees still living in relief camps move to the 12 designated places identified by the state," the official quoted Saha as saying.
Saha said the administration is ready to extend all possible help to the Bru refugees if they relocate to new places under the agreement signed in January 2020.
The election department has set a target to enroll 20,000 Bru voters from around 6,300 families.
Additional Chief Electoral Officer Subhash Bandyopadhyay told PTI, "A total of 7,165 Bru people have already been registered in Tripura, while the rest are expected to appear in the state's voter list."