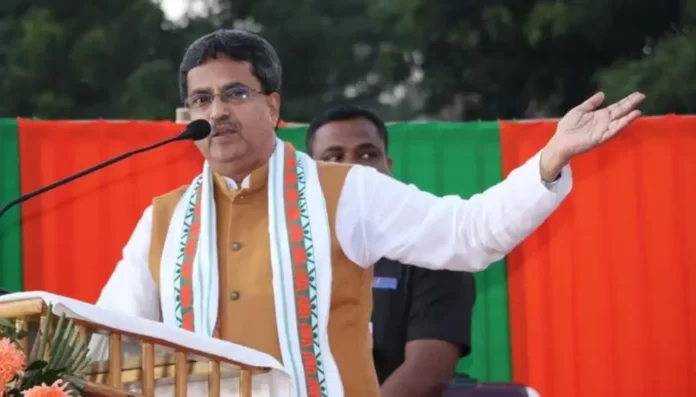 Introduction:
Tripura Chief Minister Dr. Manik Saha's reiterated commitment to making the state "plastic-free" has garnered significant attention and support. Inspired by Prime Minister Narendra Modi's campaign against single-use plastic, the government of Tripura has taken proactive steps to combat plastic pollution and preserve the environment. The chief minister emphasized the urgency of this issue and called upon the people of Tripura to actively participate in the mission to fulfill the prime minister's vision.
Early Ban on Single-Use Plastic:
Highlighting the government's proactive stance, Dr. Saha pointed out that Tripura had already implemented a ban on single-use plastic long before the nationwide campaign gained momentum. This proactive measure demonstrated the state's commitment to tackling the plastic menace and protecting the environment. The chief minister acknowledged the necessity of a collective effort to make Tripura a role model for other regions striving to eliminate plastic pollution.
Public Participation and Swachhata Abhiyan:
Expressing his disappointment over the low participation of civil society and the common citizens in the Swachhata Abhiyan (Cleanliness Campaign), Dr. Saha urged the public to actively engage in the fight against plastic pollution and waste management. He emphasized that the success of the mission depended on the collaborative efforts of the government and the people. Encouraging public participation, the chief minister highlighted the importance of individual responsibility in maintaining cleanliness and preserving the state's natural beauty.
Preserving Neermahal and Sudha Murthy's Concern:
Neermahal, Tripura's iconic water palace and a Ramsar site, has gained special attention from the government in its efforts to enhance its beauty and preserve its historical significance. Dr. Saha recounted a recent visit by Sudha Murthy, Chairperson of Infosys Foundation, who expressed her displeasure at the presence of garbage in and around Neermahal. Acknowledging the importance of maintaining cleanliness in such cherished sites, the chief minister assured the public that immediate action would be taken to address the issue. He called upon the citizens to contribute actively to the preservation of Neermahal, making it a symbol of pride for Tripura.
Conclusion:
The Tripura government's commitment to eliminating plastic pollution and making the state "plastic-free" has gained momentum, driven by Prime Minister Narendra Modi's campaign. With an early ban on single-use plastic, the government has demonstrated its proactive approach to environmental conservation. However, the chief minister emphasized the need for public participation in the Swachhata Abhiyan and urged the people of Tripura to actively support the mission. The preservation of Neermahal, an iconic water palace, has also been prioritized, with the government's promise to address cleanliness concerns raised by Sudha Murthy. Together, the government and the people of Tripura strive to create a sustainable and plastic-free future, setting an example for others to follow.