Assembly elections are going to be held in Tripura on February 16, for which all the parties have made complete preparations. It is said that for the past 56 years, tribal based parties in Tripura have tried to play a significant role in the state politics, but have become non-existent due to lack of any ideology. In June 1967 Tripura Upajati Juba Samiti (TUJS) was formed, it was then the first political party in the state to support tribal.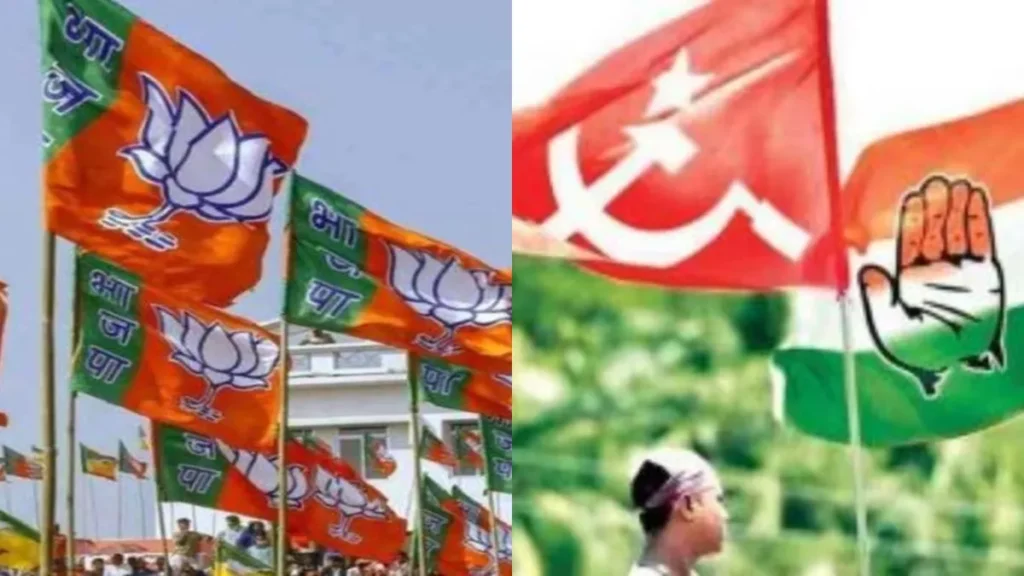 After TUJS, several tribal parties were formed in the state. This includes Tripura Hills People's Party (THPP) , Tripura National Volunteers (TNV), Indigenous Nationalist Party of Tripura (INPT), Tipraland State Party (TSP), Indigenous People's Front of Tripura (IPFT), National Conference of Tripura (NCT), more than a dozen names of tribal based political parties are included. However, in a few years, these parties either ended or had to merge with another party.
Parties have done agitation regarding demands
In 2002, TUJS and TNV merged with INPT. Last year, the INPT merged with a new tribal-based party. Tipraha Indigenous Progressive Regional Alliance (TIPRA) was led by former Pradyot Bikram Manikya Deb Barma. IPFT has been demanding since 2009 to create areas under Tripura Tribal Areas Autonomous District Council (TTAADC) across the state. Whereas, Tipra is pushing for the advancement of the TTAADC regions by 2021, by giving a separate state under Articles 2 and 3 of the Constitution. However, the ruling BJP, the Left parties led by the CPI-M, the Congress and the Trinamool Congress strongly opposed the demands of both the IPFT and TIPRA. At the same time, both these parties also organized agitations in both the state.
Alliance for Tripura election
In Tripura, the BJP, CPI-M, Congress and Trinamool Congress are trying to forge an alliance with TIPRA on February 16 assembly elections to secure a majority in 20 crucial tribal reserved seats. Apart from this, the parties are also trying to bring IPFT with them. In the last elections (2018), BJP won 10 and CPI-M two tribal reserved seats.
Tripura Parties become non-existent in some time
TIPRA raised the demand for Greater Tipraland after IPFT received massive support from tribals ahead of the 2018 assembly elections. Since April 2021, TIPRA is ruling the politically important 30 members TTAADC. It is home to more than 12,16,000 people, of whom about 84 per cent are tribals. This autonomous council is a kind of mini-assembly. 
Unexpected defeat from BJP
The CPI-M-led Left Front first came to power in 1978 by securing 56 seats in the 60 member assembly. The Left Front ruled Tripura for 35 years (1978 to 1988 and 1993 to 2018). After this, the Left parties had to face a humiliating defeat from the BJP in 2018. There is every possibility of an alliance in the next assembly elections as well.