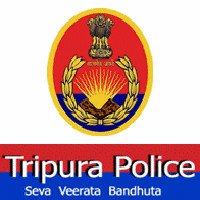 Recently Tripura police caught 2 youths with narcotics in a heavy amount of narcotics in Agartala city on Wednesday night. Ajay Kumar Das, SDPO said, "The officer in charge (OC) of East Agartala police station Rana Chatterjee received a piece of secret information about the movement of drug peddlers at MaharajGanj Bazar, one of the biggest markets in Agartala city. Accordingly, OC informed MG Bazar out post about a suspicious Maruti Suzuki Lgins vehicle."
Then the MG Bazar outpost's OC inspector Apu Das and SI KK Kalai were checking all vehicles. The moment they saw the suspected vehicle, they immediately caught them. During the investigation of the 2 youths about 22 grams of heroin was found. Also, they were having cash of about Rs 22,500. And 400 empty vials were also found with them.
The accused person's names are Pijush Das and Prasenjit Dey. They both are from different places, namely Sadhu Tilla and Katashala areas. The police officers said that they try to escape and run away, but the police caught them anyhow. The next day on Thursday, both the accused were handed over to the court for police remand.
The SDPO Das gave them a warning about the strict actions against them. He also asked them to leave such work and join hands and contribute to something good. The anti-drug campaigns going on will put all such people behind the bars. And will clean the city soon.