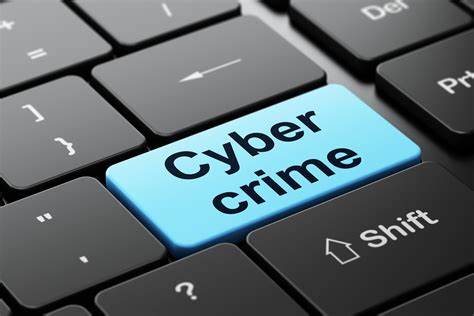 Tripura Police has issued a warning about the increasing threat of cyber fraud in the state, urging citizens to remain vigilant and take necessary precautions to protect themselves from falling victim to online scams. With the proliferation of digital technology and the widespread use of the internet, cyber fraud has become a growing concern, and law enforcement agencies are taking proactive measures to raise awareness and prevent incidents of online crime.
In recent years, there has been a rise in various types of cyber fraud, including phishing attacks, online financial scams, fake job offers, social media fraud, and online investment schemes, among others. Fraudsters often use sophisticated techniques to deceive unsuspecting individuals and exploit their personal and financial information for illegal gains. Tripura Police has taken note of this alarming trend and has taken steps to educate the public about the risks associated with online transactions and communications.
In a recent alert, Tripura Police has urged citizens to exercise caution while using the internet and to be vigilant against suspicious online activities. They have advised people to avoid sharing personal information, such as bank account numbers, passwords, and social security numbers, with unknown individuals or on unsecured websites. Citizens have also been warned to be cautious while responding to unsolicited emails, messages, or phone calls, and to verify the authenticity of the source before sharing any information.
The police have also highlighted the importance of keeping software and antivirus programs updated on devices to protect against malware and other online threats. They have urged citizens to report any suspected cases of cyber fraud or online scams to the appropriate authorities for investigation and action.
In addition to creating awareness among the public, Tripura Police is also taking steps to enhance their own cybercrime capabilities. They are investing in advanced technology and training their personnel to effectively tackle the evolving landscape of cybercrime.
The police have called upon citizens to cooperate and join hands in the fight against cyber fraud by remaining vigilant, educating themselves about safe online practices, and promptly reporting any suspicious activities. Through collaborative efforts between law enforcement agencies and the public, it is possible to combat cybercrime and safeguard the interests of the citizens of Tripura.
With the increasing threat of cyber fraud, Tripura Police has issued a timely warning to citizens, urging them to be vigilant and take necessary precautions while using the internet. By being aware of potential online risks and adopting safe online practices, citizens can protect themselves from falling victim to cyber fraud. The police are also taking measures to enhance their cybercrime capabilities and seek the cooperation of the public in combating this menace. Together, we can create a safer online environment for everyone in Tripura.