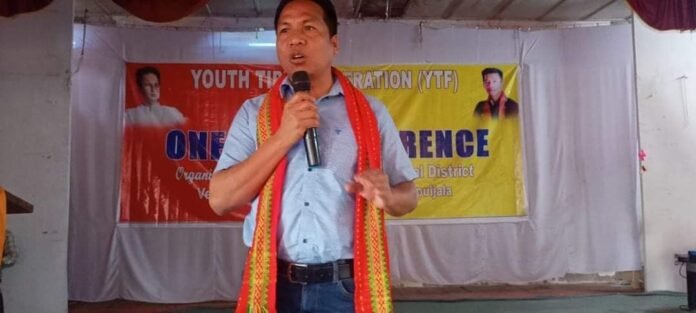 In a recent social media post, Purna Chandra Jamatia, the Chief Executive Member (CEM) of the Tripura Tribal Areas Autonomous District Council (TTAADC), addressed the Tripura Police, calling for necessary legal action against Saikat Talapatra. Allegedly, previous attempts to file FIRs against Talapatra did not result in any concrete legal consequences, leading to concerns over the individual's growing influence.
According to the post, Talapatra is being accused of attempting to disrupt the peace and order of the state, prompting the need for a fresh filing of an FIR under different sections of the law. It is hoped that this time, the Tripura Police will take the required measures to address the allegations against him.
The post further emphasized the hashtag "Talapatra Anti-Tiprasa," suggesting a possible conflict or disagreement between Talapatra and the Tiprasa community. The nature of this alleged conflict was not elaborated upon in the social media post.
As the community awaits a response from the Tripura Police, the call for action against Talapatra highlights the importance of maintaining peace and order in the state.