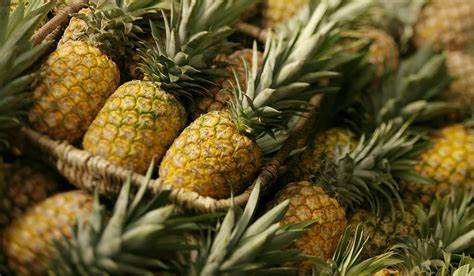 In a significant initiative, the North Eastern Regional Agricultural Marketing Corporation (NERAMAC), under the Union Ministry of Development of North Eastern Region (DoNER), has authorised 800 farmers from the northeast to use Geographical Indication (GI) tags for 13 fruits and vegetables over which it has exclusive claim under Intellectual Property Rights. The move is expected to boost the promotion of unique northeast products in domestic and international markets.
GI tags provide a guarantee of origin and specific characteristics of commodities that help build a global reputation for the products. After NERAMAC authorised these farmers to use its certifications, the decision is expected to promote the marketing of these unique products and protect them from misuse and imitation.
The agricultural products that have received GI tags are Tripura Queen Pineapple, Arunachal Orange, Mizo Chilli, Kachai Lemon, Khasi Mandarin, Tezpur Litchi, Sikkim Large Cardamom, Karbi Anglong Ginger, Naga Tree Tomato, Chak-Hao Black Rice, Memang Narang, Dalle Khursani, and Naga Sweet Cucumber.
"The initiative will provide recognition to the unique qualities and reputation of NER agricultural products and protect them from misuse and imitation," said Commodore Rajiv Ashok (Retd), managing director of NERAMAC. He added that the GI initiative is a significant step towards promoting and protecting the traditional agricultural practices and products of the Northeast region.
With the GI tag, the northeast farmers working in groups can now use NERAMAC's certifications to promote their products in both domestic and international markets. The GI tag is a mark of authenticity and is an assurance to customers that they are purchasing a genuine product that has a unique identity and is produced using traditional agricultural practices.
The decision to authorise farmers to use GI tags is a landmark move and is expected to benefit the farmers of the northeast region, who have been struggling to market their products in the absence of proper recognition and protection. The initiative will enable the northeast farmers to showcase their unique products in the international market and provide them with a competitive edge over other agricultural products.
The Tripura Queen Pineapple, one of the fruits to receive the GI tag, is famous for its sweet taste and distinct aroma. The pineapple is a popular fruit in the northeastern states, and with the GI tag, its popularity is expected to soar in the international market.
The Arunachal Orange, another product to receive the GI tag, is known for its sweet and juicy taste and is rich in Vitamin C. The Mizo Chilli is a variety of chili that is hot and spicy and is used extensively in Mizo cuisine. The Kachai Lemon is a citrus fruit that is known for its sour taste and is used for preparing traditional dishes. The Khasi Mandarin is a variety of mandarin that is sweet and juicy and is rich in Vitamin C.
The Tezpur Litchi is a small fruit that is sweet and juicy and is known for its distinct flavour. The Sikkim Large Cardamom is a spice that is used extensively in Indian cuisine and is known for its strong aroma and flavour. The Karbi Anglong Ginger is a variety of ginger that is spicy and is known for its medicinal properties. The Naga Tree Tomato is a fruit that is similar to a tomato and is used for making chutneys and sauces. The Chak-Hao Black Rice is a variety of rice that is black in colour and is used for making traditional dishes in Manipur.
The Memang Narang is a citrus fruit that is sour and is used for preparing traditional dishes in Manipur. The Dalle Khursani is a variety