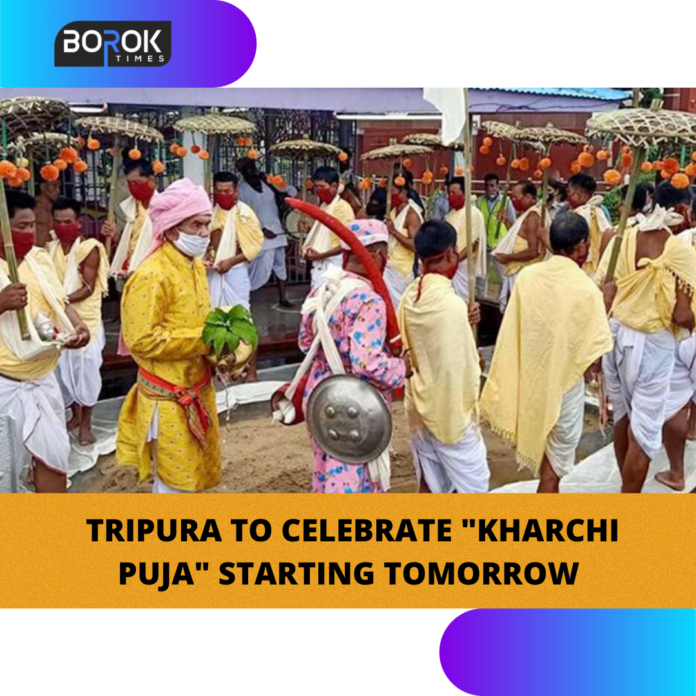 Kharchi Puja is a Hindu festival from Tripura. It is one of the most popular festivals in Tripura.
Kharchi Puja is a festival where the 14 gods that comprise the dynastic deity of the Tripuri community are worshipped in the state of Tripura in northeast India.
The rituals are observed for a whole week in the temple dedicated to the 14 gods which is located in the state's capital city of Agartala. The festival is celebrated on the 8th day of the new moon in the month of July. It can also sometimes fall in the month of June or August.
The traditional Kharchi fair and festival will be organized this year with much grandeur at the temple of 14 deities situated at Khayerpur in Agartala in the West Tripura district.
The festival will be organized in such a grand manner after a gap of two years due to Covid 19-induced restrictions, Tripura Assembly Speaker Ratan Chakraborty said in a press conference in Agartala on Monday.
He said the seven-day long festival and fair will start on July 7 and continue till July 13.
Here's the tweet from Tripura Tourism