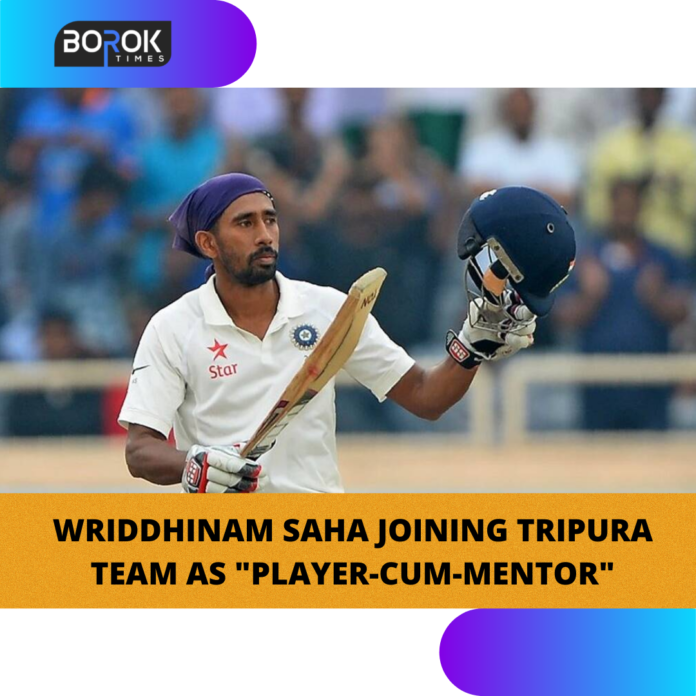 On Tuesday, veteran Indian cricketer Wriddhinam Saha will join the Tripura team as a player-cum-mentor, an official said.
Tripura Cricket Association (TCA) joint secretary Kishore Das told PTI, "We have had talks with Saha and he has agreed to play for the state. He will also act as a mentor for the senior team to motivate the players".
A veteran of 40 Tests, Saha has already received a NOC (No Objection Certificate) from the Cricket Association of Bengal (CAB).
TCA expects that Saha, a wicket-keeper-cum-batsman, will sign an agreement by July 15, he said.
Players would be immensely benefited if Saha joins the team, considering his vast experience in international cricket and domestic circuit, Das said.
"It is not yet finalised whether he will be made the captain of the team. This will be decided later" the official said.
He is expected to play Ranji Trophy and Vijay Hazare Trophy matches for Tripura.