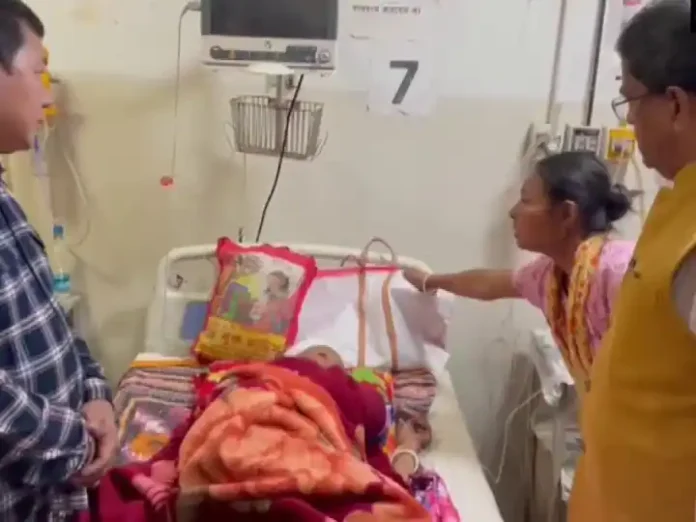 Tripura Chief Minister Dr. Manik Saha has presented another example of humanity when he stopped his convoy to take an injured woman to the hospital on Thursday (December 8) and then took her to the hospital. Chief Minister Manik Saha (Tripura CM Manik Saha) was going to South Tripura to attend a party program. During this time this incident happened.
According to information, when Tripura CM's convoy reached Vishramganj, an elderly woman got hit by a vehicle in the convoy and got injured while trying to cross the road.
According to the official statement, as soon as the matter came to the notice of Tripura Chief Minister Manik Shah, he stopped the convoy and took the injured woman to the hospital. According to the information, the name of the injured woman is Biswalakshmi Debbarma. CM took that woman to Bishramganj Community Health Center and gave special instructions to the doctors.
Tripura Chief Minister Manik Saha spoke to the injured woman and asked the doctors present to take necessary steps. He has also given financial assistance while assuring all possible help for the treatment. Due to head injury, the woman was referred to GBP Hospital for better treatment. After returning from South Tripura, the Chief Minister directly went to GBP Hospital and inquired about the health of the woman. Doctors are paying special attention to the treatment of the injured elderly woman. According to the doctors, the condition of the woman is now said to be stable.