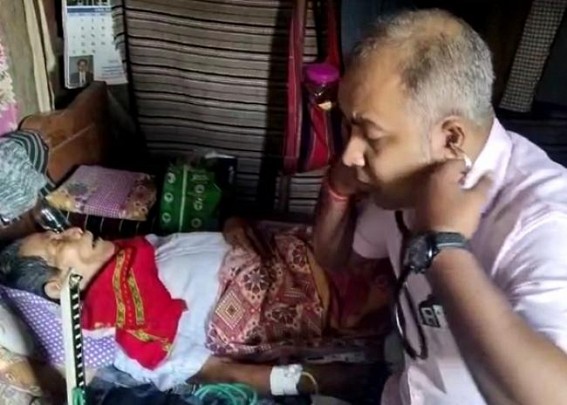 The vibrant music scene of Tripura has been plunged into concern with the hospitalization of its beloved Rosem Maestro Thanga Darlong. The renowned musician, known for his mastery of the Rosem, a traditional bamboo flute-like instrument, is currently undergoing treatment at a hospital in Agartala, the state capital.
A Life Dedicated to Music
Born in Muruai village of Tripura in 1920, Thanga Darlong's passion for music blossomed at an early age. His initial training in folk music came from his father, Hakvunga Darlong, and he later honed his skills under the guidance of Darthuama Darlong, a traditional music maestro.
Throughout his illustrious career, Thanga Darlong has captivated audiences with his soulful melodies and virtuosic performances of the Rosem. His contributions to preserving and promoting Tripura's rich musical heritage have earned him the respect and admiration of music lovers worldwide.
A Community's Concern and Hopes for Recovery
Thanga Darlong's hospitalization has sent shockwaves through Tripura's music community. His fans and fellow musicians have expressed their deep concern for his well-being and are eagerly awaiting updates on his recovery.
While the exact cause of Thanga Darlong's hospitalization remains undisclosed, his family has requested privacy and has thanked the public for their outpouring of support and prayers.
A Beacon of Tripura's Musical Heritage
Thanga Darlong's hospitalization serves as a reminder of the fragility of life and the preciousness of our cultural treasures. His music has not only entertained but also enriched the lives of countless individuals, making him an integral part of Tripura's identity.