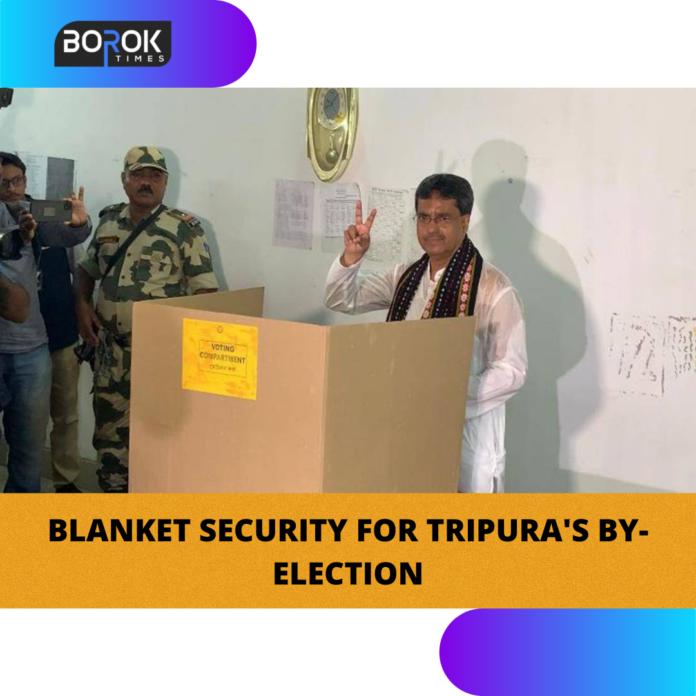 Tripura's Chief Minister Dr Manik Saha cast his vote at a polling booth in his constituency, Town Bardowali, set up at Maharani Tulsibati Higher Secondary School. He was seen along with his wife in the queue.
Manik Saha said polling is being held peacefully and stated that the Election Commission has taken all necessary measures to maintain law and order and to boost the confidence of the voters. "Democracy is established everywhere. ECI is making all arrangements. I believe there is no ground of any allegations from anyone" Chief Minister Saha claim.
Asked about the allegations, Chief Minister Manik Saha said, "There can be no allegations as there is no ground for allegations. If there were any incidents of attack or violence, it can't be tolerated. We don't encourage such incidents. People should come out and vote freely".
Kiran Dinkarrao Gitte earlier mentioned about 25 companies of central armed police forces being deployed to maintain law and order during poll hours and assured "blanket security" being arranged to ensure free and fair by-elections in these seats and stated there is no question of voters being felt threatened.