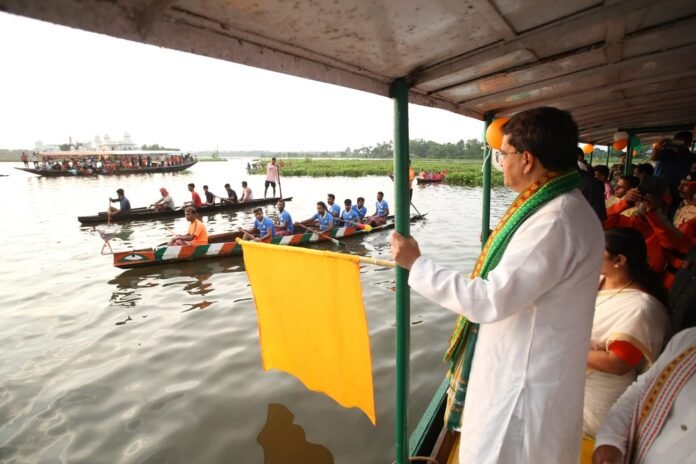 The annual Neermahal Jal Utsav, a grand celebration of Tripura's rural culture and traditions, once again drew locals and visitors together in a vibrant display of unity. The event, which concluded today, served as a bridge connecting communities through shared experiences and festivities.
One of the highlights of the Jal Utsav was the exhilarating boat race, known locally as 'Nouka Baich'. This thrilling competition not only showcased the prowess of the participants but also enthralled spectators against the picturesque backdrop of Neermahal.
Dr. Manik Saha, the Chief Minister of Tripura, took to Twitter to share his enthusiasm about the event. He wrote, "Today I witnessed the wonderful boat race (Nouka Baich) competition & joined the closing ceremony of the Jal Utsav. Also distributed prizes to the winners of various competitive events."
The event provided a platform for the people of Tripura to come together, reinforcing the sense of community and shared heritage. It was an opportunity for individuals from all walks of life to participate in festivities that hold significant cultural value.