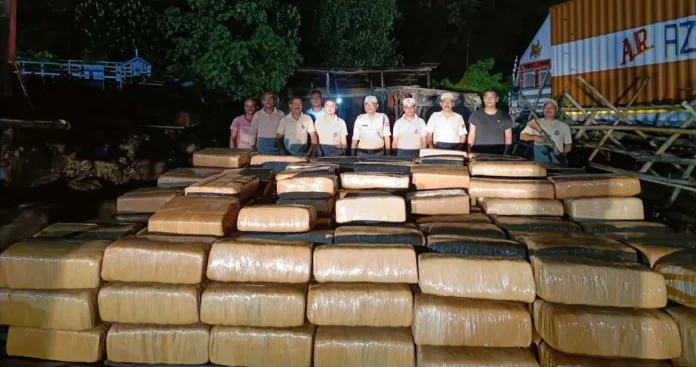 Karimganj District police have seized a ganja consignment of worth around 15 crores hidden in a truck under the sheets of natural rubber.
The police have seized a consignment of ganja in a huge quantity of 4728 kilograms from a truck in Assam Karimganj district near the Assam-Tripura inter-state Border. The consignment is estimated to have a worth of around 15 crores in the international market.
The Karimganj police inspected the truck coming from Tripura's side as a routine check and seized the truck along with ganja at Churaibari (Assam-Tripura border).
This incident took place on the evening of 29 August, Monday. However, the driver of the seized truck managed to escape from the police but Karimganj police received an appreciation from Assam chief minister Himanta Biswa Sarma for seizing the ganja consignment of worth 15 crores.