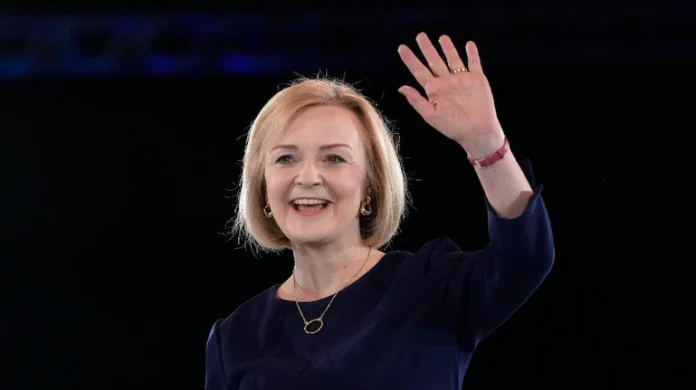 Conservative Party leader Liz Truss has been elected as the new Prime Minister of the United Kingdom defeating Indian-origin Rishi Sunak in the race. She will become Prime Minister tomorrow when she visits the Queen in Balmoral with an invitation to form her British government. She defeated her opponent by 81326 votes to 60399, following a summer internal competition triggered by Boris Johnson's resignation in July.
After the declaration of results, Truss' contender, Rishi Sunak thanked Tory members for voting for him and urged conservative leaders to unite behind Truss.
IT'S RIGHT WE NOW UNITE BEHIND THE NEW PM': RISHI SUNAK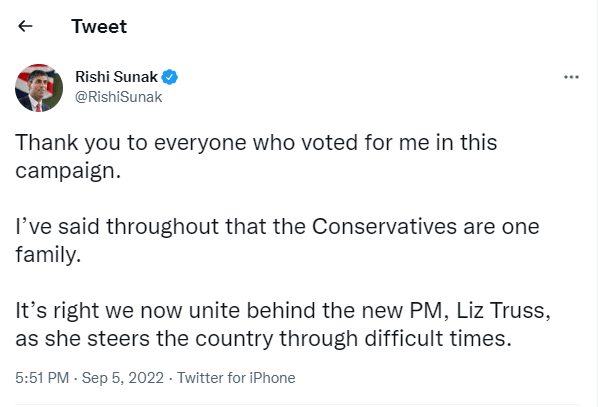 PM MODI CONGRATULATES LIZ TRUSS
Prime Minister Narendra Modi lauded Truss on her win, saying: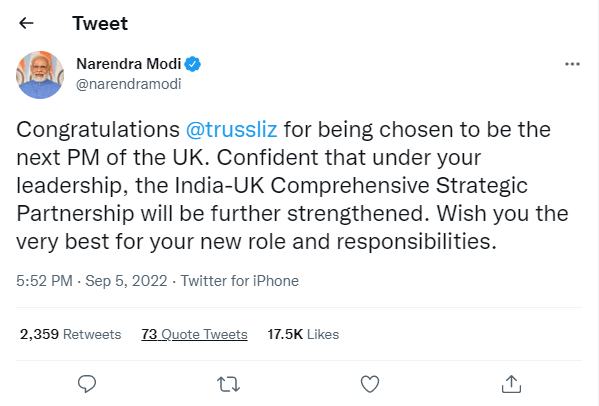 'I KNOW SHE HAS THE RIGHT PLAN': BORIS JOHNSON CONGRATULATES TRUSS
Outgoing PM Boris Johnson tweeted: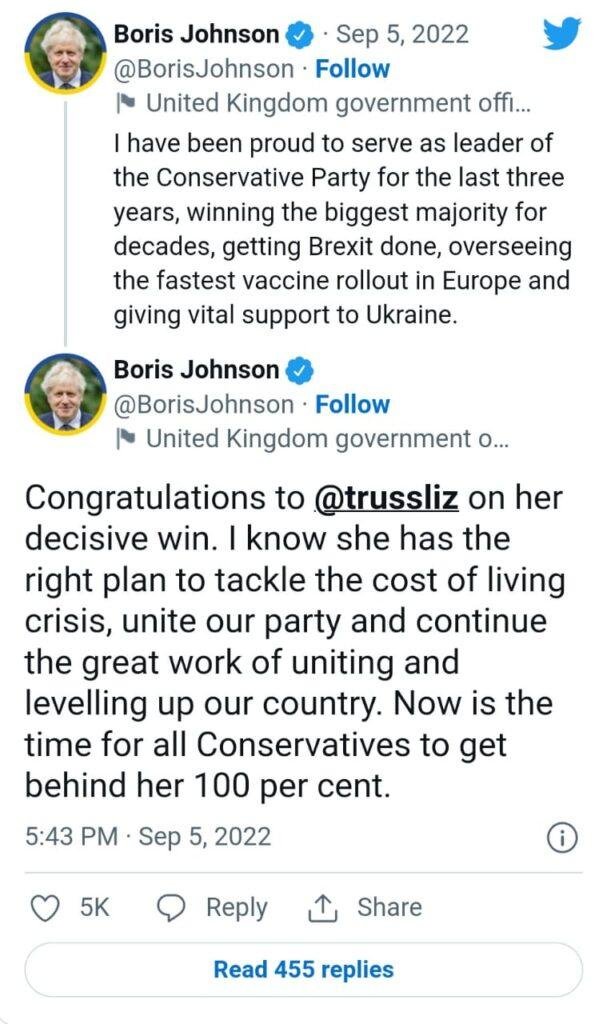 JAPAN PM CONGRATULATES TRUSS
Prime Minister of Japan, Fumio Kishida, congratulates Liz Truss on her win, tweets "It is my pleasure to collaborate closely with you to realize a "Free and Open Indo-Pacific
Resuming her speech after the win, Truss indicates that the beliefs of the Conservative party, "in freedom, in the ability to control your own life, in low taxes, in personal responsibility", resonate with the public.
As a leader of your party, I intend to deliver on what we promised– I will bring forward a bold plan for lowering taxes and growing our economy. I'll be in charge of the energy crisis," she said. she promised to move ahead with tax cuts and face a growing energy crisis. She also stated that she will ensure the delivery of health services.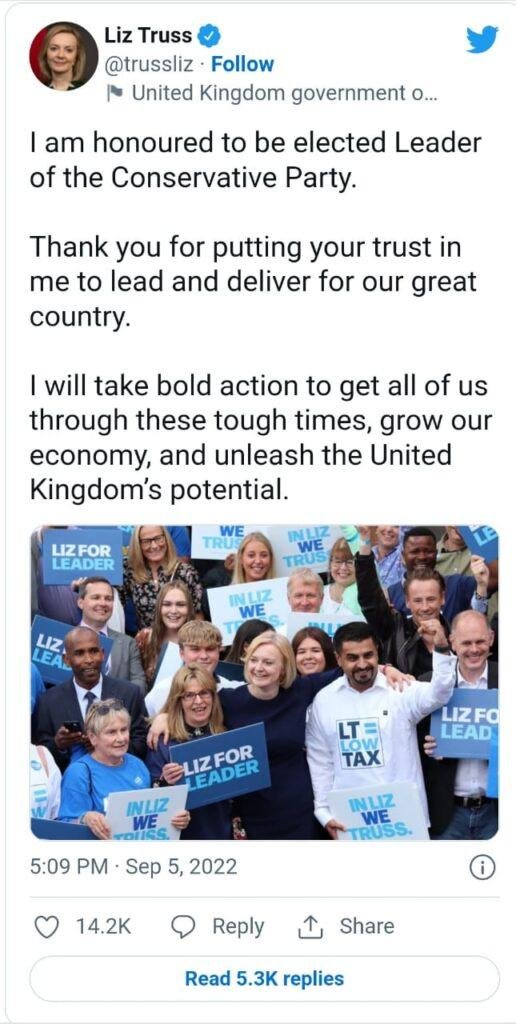 Long in the lead in the race to replace Johnson, Truss will become the fourth Conservative prime minister since the 2015 election. Over that period the country has been buffeted from crisis to crisis, and now faces what is forecast to be a long recession triggered by sky-rocketing inflation which hit 10.1 percent in July.
Boris Johnson was forced to announce his resignation in July after months of scandal and he will travel to Scotland to meet Queen Elizabeth on Tuesday to officially tender his resignation. His successor will follow and be called on to form a government.