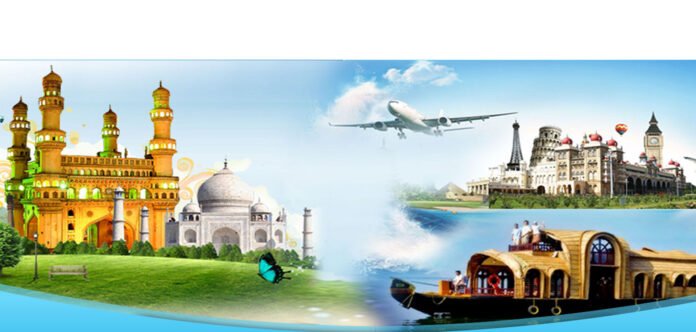 India, a land of diverse landscapes and rich cultural heritage, offers a plethora of family-friendly destinations that promise unforgettable experiences for all. Whether you seek adventure, relaxation, or educational exploration, the country presents a treasure trove of possibilities. In this article, we invite you to embark on a journey through the enchanting family-oriented destinations in India. From breathtaking natural wonders to captivating historical sites and immersive cultural experiences, these destinations cater to the interests and preferences of every family member. Pack your bags, create lifelong memories, and immerse yourselves in the warmth and hospitality that India is renowned for.
Exploring Natural Marvels
India boasts a plethora of natural wonders that captivate both young and old. Begin your journey in the serene backwaters of Kerala, where you can cruise through tranquil canals on traditional houseboats, surrounded by lush greenery and picturesque landscapes. Venture to the hill stations of Himachal Pradesh, such as Shimla or Manali, and embrace the breathtaking beauty of snow-capped mountains, meandering rivers, and sprawling apple orchards. For wildlife enthusiasts, national parks like Jim Corbett and Ranthambore offer thrilling safari experiences, providing a chance to spot majestic animals like tigers, elephants, and leopards in their natural habitats. And for those seeking beachside bliss, the pristine shores of Goa or Andaman and Nicobar Islands provide an idyllic setting for relaxation, water sports, and family fun.
Unveiling Historical and Cultural Delights
India's rich history and vibrant cultural heritage offer a treasure trove of exploration for families. Start your historical journey at the iconic Taj Mahal in Agra, a UNESCO World Heritage site and one of the Seven Wonders of the World. Marvel at its architectural grandeur and share the enchanting love story behind its creation with your children. Visit the Red Fort in Delhi or the Amer Fort in Jaipur to witness the magnificent forts and palaces that reflect the grandeur of India's bygone eras. Explore the ancient caves of Ajanta and Ellora, adorned with intricate carvings and ancient art, providing a glimpse into the rich cultural legacy of the country. Engage in interactive museum experiences, such as the National Museum in Delhi or the Prince of Wales Museum in Mumbai, where history comes alive through art and artifacts. Immerse yourselves in the traditions of India through music, dance, and local festivals, gaining a deeper appreciation for the country's cultural mosaic.
Family-Focused Activities and Attractions
India's family-friendly destinations go beyond sightseeing, offering a range of activities and attractions that cater to diverse interests. Visit amusement parks like Imagica near Mumbai or Wonderla in Bangalore, where thrilling rides, entertainment shows, and water parks ensure a day filled with laughter and excitement. Discover educational opportunities at science centers, planetariums, and interactive children's museums across major cities, such as the Nehru Science Centre in Mumbai or the Visvesvaraya Industrial and Technological Museum in Bangalore. These institutions blend learning with fun, allowing children to explore the wonders of science, technology, and innovation in an engaging manner.
Engage in hands-on experiences such as pottery-making workshops in Jaipur or Madurai, where children can unleash their creativity and learn about traditional Indian art forms. Take part in cooking classes to discover the secrets of authentic Indian cuisine, from flavorful curries to mouthwatering desserts. Explore wildlife sanctuaries and nature reserves like Periyar Wildlife Sanctuary in Kerala or Kaziranga National Park in Assam, where nature trails, birdwatching excursions, and elephant safaris provide opportunities for children to learn about conservation and biodiversity firsthand.
Conclusion
India's family-friendly destinations invite you to embark on a memorable journey filled with adventure, culture, and togetherness. From awe-inspiring natural wonders to captivating historical sites and enriching cultural experiences, there is something for every member of the family to enjoy. Embrace the diverse landscapes, savor the delectable cuisine, and immerse yourselves in the warmth of Indian hospitality. Pack your bags and create cherished memories as you explore the wonders of India's family-oriented destinations. Get ready for a journey that will not only deepen family bonds but also instill a love for exploration and a lifelong appreciation for the beauty and diversity of our world.