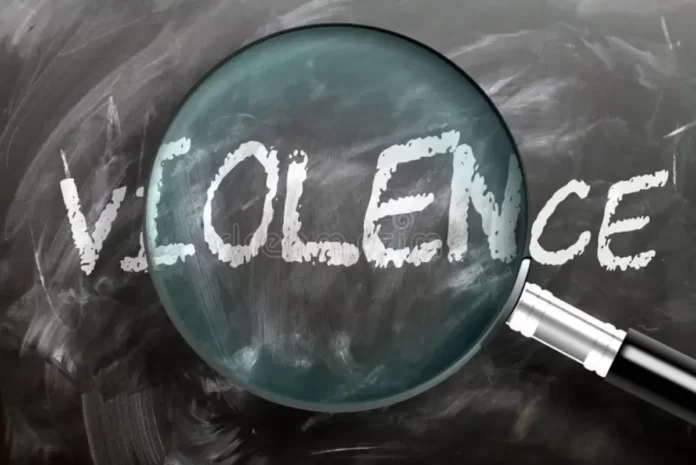 During the recent twin by-elections in the Dhanpur and Boxanagar constituencies in the Sonamura subdivision of Tripura, reports of malpractices and violence have emerged. Eleven BJP workers were reportedly attacked and injured by supporters of the 'Tipra Motha' party at the polling booths in Mohanbhog and Ananda Nagar. Out of these eleven individuals, six were referred to GBP Hospital in Agartala for treatment, while the remaining five are receiving medical care at Melaghar Hospital. Additionally, their motorcycles were either burnt or severely damaged by irate 'Tipra Motha' supporters.
The BJP has strongly condemned this attack, describing it as "unprovoked and without rhyme or reason." The party has called upon the police to take immediate action and apprehend those responsible for the assault.
According to police sources, the polling process had been proceeding peacefully and smoothly at the two polling booths in the Mohanbhog and Ananda Nagar areas throughout the morning. However, around 2:00 in the afternoon, a group of 11 individuals, identified as BJP workers, arrived at Booth No. 4 in the Ananda Nagar school area on motorcycles. Suspecting that they might engage in electoral malpractices, a large group of tribal voters waiting in line confronted them with clubs and rods. Ill-prepared for such a confrontation, the BJP workers were unable to escape and were severely beaten, lying injured on the ground. Meanwhile, their motorcycles were set ablaze by enraged tribal voters. Fire Brigade personnel subsequently rescued the injured BJP workers and transported them to Melaghar Hospital. Four of the seriously injured individuals were later transferred to GBP Hospital in Agartala.
The identified BJP workers involved in the incident include Ranjit Debbarma, Liton Mia, Uttam Debbarma, Biswajit Debbarma, Jaydeb Mushroom, Vibekananda Jamtya, Rob Debbarma, Mafiz Mia, Sumir Saha, and others. Among them, Uttam Debbarma, Liton Mia, Ranjit Debbarma, Nitai Debbarma, and two others were later sent to GBP Hospital in Agartala for further treatment.
Upon receiving news of the attack, BJP candidate for Dhanpur, Bindu Debnath, Minority Cell President Jasimuddin, Sonamura 'Mandal' President Biswajit Das, and other party officials rushed to Melaghar Hospital to provide assistance to the injured party workers. They also arranged for the transfer of six of the injured individuals to GBP Hospital in Agartala. The state BJP leadership has strongly condemned the attack on their party workers and called upon law enforcement personnel to take appropriate action against the perpetrators.