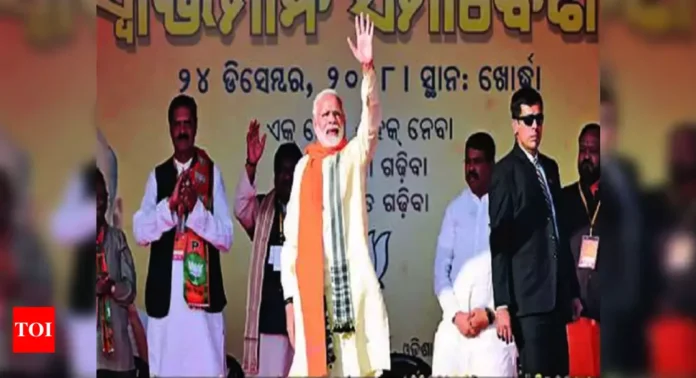 On the 13th of February, PM Modi, during a rally in Tripura, said that the opposition party will destroy everything. As the Tripura polls are coming on the 16th of February PM, Modi was here, at Tripura, for the last time addressing people. The rally began at Vivekananda Maidan in Tripura on Monday.
In that rally campaign, the Chief Minister of Tripura, Dr. Manik Saha, was also present with Modi ji. And several other ministers were in the rally along with the PM and CM. Modi ji also talked about all the progress and development that is brought about by the BJP government. He said the progress of Tripura will take up an increment. Along with this, he said, other sectors of development, like housing, connectivity, water, skill development, and roads will improve.
But this can only happen if BJP stays in power. Addressing the crowd he said claiming all these, "Yeh apka sevak, aapke Modi ka aapko wada hai." He refers BJP party as a double-engine party. BJP government will give all kinds of development. About the opposition party, Modi ji warned the people about the Left-Cong party that it will destroy their children's future.