Around 11 who were supporters of the CPI(M) got injured in political violence in south Tripura on Wednesday. Political violence is happening very frequently due to the upcoming state assembly elections in February next year.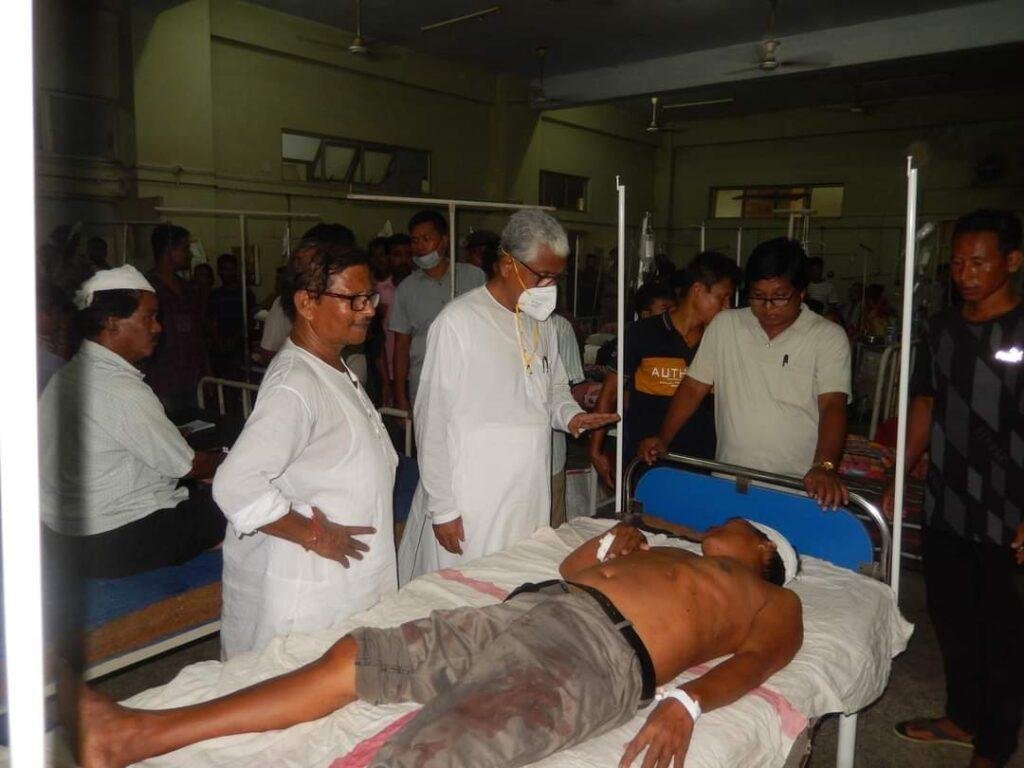 Previously two BJP supporters were injured due to the clash with CPI(M) cadres at Sabroom in South Tripura district after which the CPI(M) supporter came under attack. The police claimed that some vehicles were traveling to attend a rally addressed by former Chief Minister Manik Saha and were after attacked with stones and sticks.
11 people were badly injured by this incident and then admitted to the district hospital. The CPI (M) leader Amrit Sadhan Jamatia, was also hurt he blamed the BJP for this attack.
Former Chief Minister Manik Saha visited the hospital to check up on the condition of the injured members.