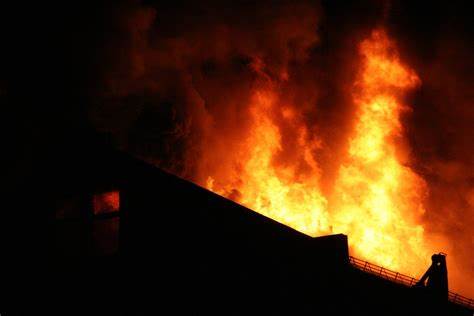 Eleven shops were gutted in the devastating fire. In the incident in Satnala under Kanchanpur police station in North Tripura district, it is believed that the shops were burnt to ashes due to sabotage. Eleven shops in the market were destroyed in the fire on Monday morning. Meanwhile, the incident caused panic among all the traders in the market.
According to an eyewitness, around four in the morning on Monday, he came out of the house after hearing a loud noise and noticed the scene of fire. The shop owners were immediately informed. Kanchanpur firemen rushed to the news. After a long effort, the fire was brought under control. But by that time, some of the shops in the market were burnt to ashes.
Damaged traders believe that the shops have been burnt to ashes by the vandals. Businessmen claim that the amount of damage in that fire will be more than crores of rupees. The police have started investigating the case.