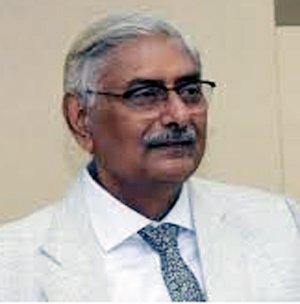 The much-anticipated arrival of Mr. Akshay Kumar Misra, advisor to the Government of India on Northeastern Affairs and appointed as "Interlocutor" for negotiations with the political party 'Tipra Motha', has been postponed. Pradyot Kishore, the 'Tipra Motha' supremo, had announced that Mr. Misra would arrive on May 12, but no reason has been given for the delay.
Although there has been no official communication about the reasons for the postponement, it is believed that Mr. Misra is preoccupied with other important works, particularly the situation in Manipur. A fresh date for his arrival will be announced later.
The news of Mr. Misra's appointment as an Interlocutor for negotiations with 'Tipra Motha' had been met with skepticism by some quarters, as the political party is a registered state party that took part in the last assembly elections and won 13 of the assembly's total 60 seats. The concept of appointing an Interlocutor for negotiations with a political party has raised serious misgivings, particularly because of the 'Motha's subsidiary demand for a 'constitutional solution', which remains unexplained.
The chief minister of Tripura, Dr. Manik Saha, has also expressed his lack of knowledge about Mr. Misra's appointment. He said that he had not been officially informed of any such appointment and that things were still unclear to him.
The postponement of Mr. Misra's arrival has come as a surprise to many, especially as a Memorandum signed by Chandan Das, under secretary to the Government of India, had stated that Mr. Misra would be accorded the honor of a state guest during his visit