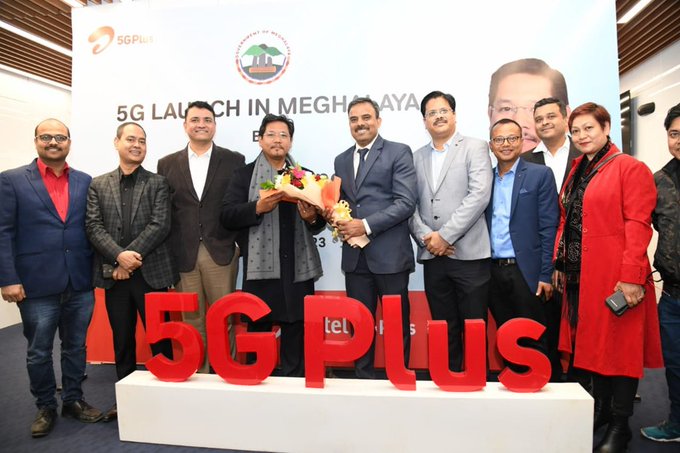 The introduction of the 5G network by Airtel in the state represents yet another significant turning point in Meghalaya's path toward digital connection.
Customers will be able to use Airtel 5G Plus services in phases after the firm builds up its network and completes the launch in Meghalaya Properly.
Laitumukhrah, Lapalang, Nongrah, Governor House, Pines colony, and a few other places where the Airtel 5G network is now running. Airtel will keep growing its network, eventually bringing its services to the entire city in the upcoming days.
Airtel is the first company that provides 5G services in the Northeast, and the core members of the company are thrilled that Shillong will be the first city to benefit from its power today.
The Chief Minister of Meghalaya Conrad K Sangma stated that the 5G services would open up new opportunities for all the people of Meghalaya, in the state.