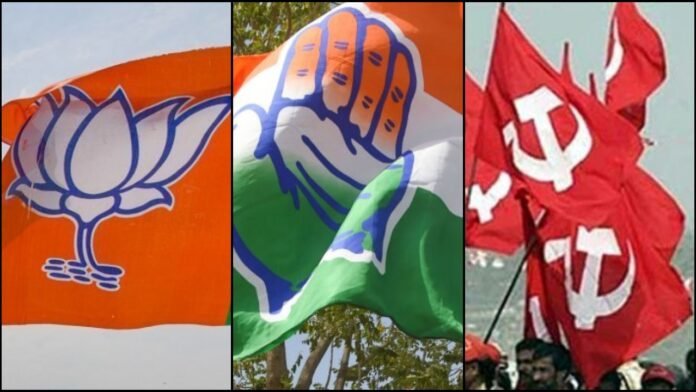 Dr. Manik Saha, the chief minister of Tripura, Rajya Sabha member Biplab Kumar Deb, and Immigration and Checkpoints Authority minister Sushanta Chowdhury all responded angrily to the discussions between the Communist Party of India and Congress Party on seat adjustments in the following Tripura assembly election in 2023.
Manik Saha also commented on this arrangement and referred to it as Bamgress, calling it an unholy alliance between Congress and CPIM for the upcoming election.
Biplab Kumar Deb, member of Parliament of the Rajya Sabha and the former minister of the state accused the leaders of the Congress and CPIM party of manipulating the lives of ordinary people in Tripura.
Immigration and Checkpoints Authority minister Chowdhury stated that the general citizens of the state love to live in peace and harmony and anticipate growth thanks to the Bharatiya Janata Party-led government.