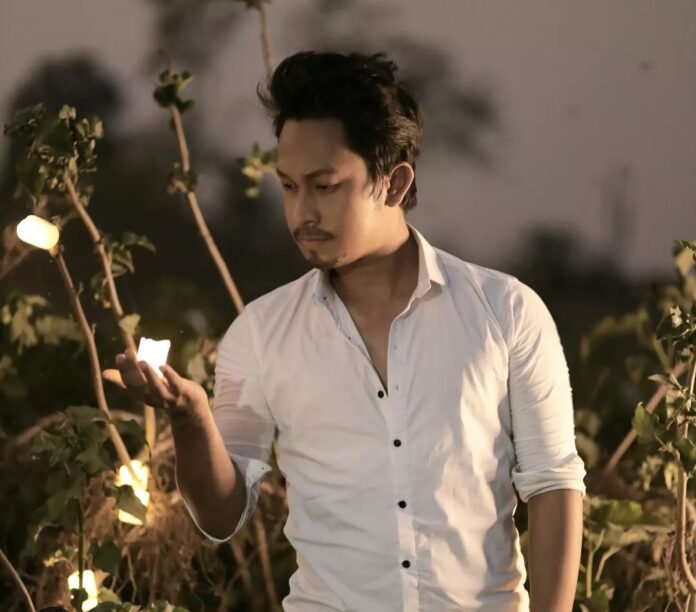 Alexander Reang, a graduate of Acharya Institute in Bengaluru with a specialization in Animation and VFX, has emerged as a prominent figure in Tripura's entertainment scene. Not only is he a versatile actor and producer of the TB Studio YouTube channel, but he's also a skilled professional gamer, having participated in numerous events and official tournaments.
Reang's journey in the world of YouTube started back in 2010. He recalls, "By 2011, I discovered my talent for dancing and decided to share it with others through YouTube. At that time, YouTube wasn't as popular in Tripura, but from 2016-18, with the advent of Jio in India, its usage skyrocketed."
In 2012, having 1,000 subscribers was equivalent to having 100,000 today. Despite this, Reang was immensely content with his early successes. He fondly remembers his cousin Raikchak and him being the pioneers of YouTube in Tripura. Inspired by YouTubers like Ian Eastwood and Brian Puspos, Reang started by creating dance cover videos with engaging stories. His channel, "Alex Vampu," achieved the feat of being the first from Tripura to reach 1 million views in 2015, particularly with the Bol Do Na Zara cover. Unfortunately, the channel was hacked in 2019, prompting Reang to restart from scratch with TB Studio.
In a conversation with Borok Times, Reang opened up about his unique family background. His mother, Babita Reang, was the lead actress in the first-ever Kokborok movie, "LANGMA NI HADUK." Reflecting on this, Reang expressed, "Knowing my mom was an actress, especially in the first Kokborok movie, made me feel proud. I've always loved movies, and this knowledge ignited my passion for acting."
On the other hand, Reang's father, Dr. Taranga Reang, is a medical professional. Balancing pursuits in entertainment with academic responsibilities wasn't easy. Reang shared, "Initially, it was challenging to gain support from my parents for my entertainment endeavors. Education was the priority, which I completely understand. I pursued my studies alongside my passion for creating cover videos. Once I started earning from YouTube, their support grew stronger."
Over the past decade, Reang's skills as a YouTuber and entertainer have evolved significantly. He emphasized, "Experience is key, and continuous learning is essential for growth. The landscape has changed too. Back then, getting views and visibility was much harder compared to today. Talent remains the same, but the times have advanced."
Looking ahead, Reang aspires to contribute to Tripura's entertainment industry's growth. He asserted, "I aim to see continuous development in this industry year after year. It's vital for all of us, artists and producers alike, to work together and uplift the field. It's growing, and we must not let it stagnate."
In a heartfelt message to his fans and subscribers, Reang acknowledged their invaluable support. He stated, "Fans and subscribers are our foundation. Without them, none of us would be where we are today. They bring life to our projects. I'm grateful for the love and support they've shown me, and I promise to keep entertaining them. Thank you for everything."