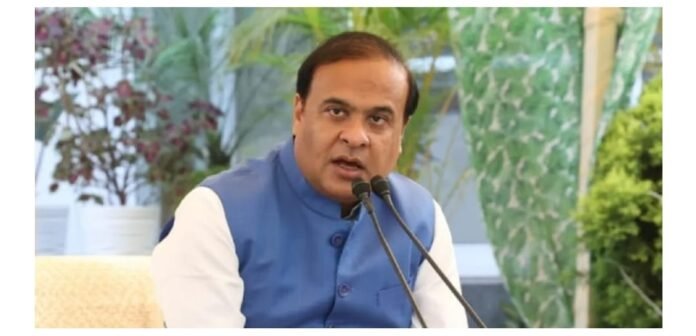 The Assam unit of All India Trinamool Justice of India has intensified its demands for a judicial investigation into Chief Minister Himanta Biswa Sarma, amidst allegations of impropriety and abuse of power. The political landscape in the state has been roiled as the opposition party seeks accountability and transparency in the administration.
Accusations against the Chief Minister range from favoritism in awarding contracts to misuse of public funds, sparking a heated debate among political circles and citizens alike. The Trinamool Justice of India alleges that these actions have not only compromised the integrity of the government but also harmed the interests of the common people.
The party claims to possess substantial evidence to support its claims, pointing to instances of alleged irregularities in major infrastructure projects, government tenders, and appointments to key positions. Party spokespersons have called for an impartial and thorough inquiry to establish the truth and bring those responsible to justice.
Addressing the media, a senior Trinamool leader said, "The recent developments have raised serious concerns about the conduct of the Chief Minister and his administration. The people of Assam deserve to know the truth behind these allegations, and only a comprehensive judicial inquiry can provide the answers they seek."
The escalating political tension comes at a crucial juncture for Assam, a state that has been grappling with various challenges, including economic growth, environmental concerns, and social welfare. The opposition's call for an investigation has amplified public scrutiny on the government's actions, further fueling the need for a transparent and accountable administration.
In response to the accusations, Chief Minister Himanta Biswa Sarma has denied any wrongdoing and dismissed the claims as politically motivated. He reaffirmed his commitment to serving the people of Assam and vowed to cooperate fully with any formal inquiry initiated by relevant authorities.
As the clamor for a judicial inquiry grows, the ruling party has defended its leader, asserting that the allegations are unfounded and lack substantive evidence. They have accused the opposition of attempting to destabilize the government and divert focus from the state's development agenda.
Observers say that the unfolding events will have significant implications for Assam's political landscape. The call for a judicial investigation reflects the heightened polarization and deep-seated divisions in the state's political environment.
The Assam Trinamool Justice of India's pursuit of a fair and transparent inquiry seeks to uphold the principles of justice and accountability in governance. However, with the ruling party standing firmly behind Chief Minister Himanta Biswa Sarma, the road ahead remains uncertain, leaving the people of Assam eagerly awaiting an impartial resolution to the allegations. Only time will tell how this high-stakes political drama unfolds and its impact on the state's future.