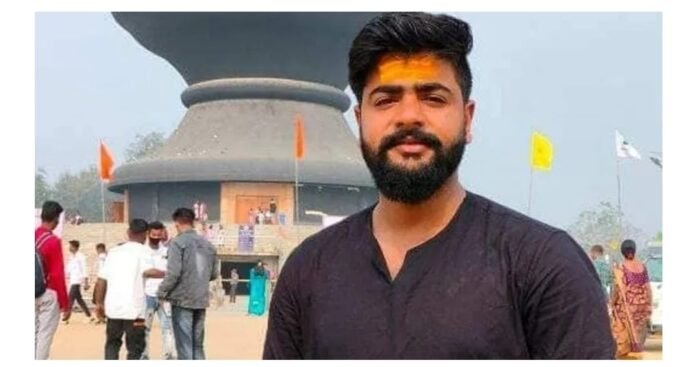 In a devastating turn of events, the Press Club of Assam has called for a comprehensive investigation into the untimely demise of a 25-year-old video journalist in Samaguri, Nagaon district. The tragic incident has sent shockwaves through the media fraternity, prompting concerns over the safety and security of journalists in the region.
The young journalist, known for his dedication and commitment to reporting, met an unfortunate end under mysterious circumstances. The incident has raised questions about the risks faced by media personnel while covering sensitive issues in remote areas. The Press Club of Assam, along with various media organizations, has demanded a thorough probe to uncover the truth behind the tragedy.
As per preliminary reports, the video journalist was covering a local event in Samaguri when the incident occurred. Details surrounding the circumstances of his death remain scant, intensifying the urgency for a prompt and impartial investigation. The region has been known for its complex social and political landscape, making the need for a transparent inquiry even more critical.
Leading journalists, activists, and concerned citizens have united in solidarity, voicing their demand for justice and accountability. They stress the significance of safeguarding journalists who play a pivotal role in disseminating information to the public and upholding democratic principles.
The President of the Press Club of Assam, in a statement, expressed deep condolences to the family of the deceased journalist. Emphasizing the dangers faced by reporters on the field, he underscored the urgency of addressing any potential threats to media freedom and safety.
Media watchdogs and human rights organizations have also joined the chorus, urging the authorities to conduct a prompt, impartial, and independent inquiry. They emphasize the need to ensure the safety of journalists, as attacks on the press not only undermine democracy but also deprive society of vital information.
The incident in Samaguri serves as a somber reminder of the risks journalists undertake to bring truth to light. It reiterates the importance of fostering a conducive environment for media personnel to operate without fear, intimidation, or violence.
While the circumstances surrounding the journalist's death remain uncertain, the collective call for a thorough investigation highlights the determination to seek justice and prevent such tragedies from recurring. Authorities are urged to expedite the inquiry and bring those responsible to justice, ensuring that journalists can carry out their duties without fear or hindrance.
In times like these, unity within the media fraternity and support from society at large are crucial in upholding the principles of press freedom and protecting those who strive to keep the public informed. As the nation mourns the loss of a promising young journalist, the Press Club of Assam's plea for a comprehensive probe stands as a testament to the resilience of journalism and the pursuit of truth in the face of adversity.