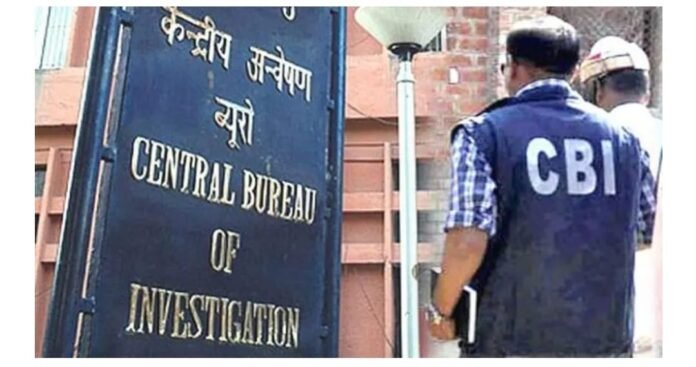 Guwahati witnessed a significant development as a team from the Central Bureau of Investigation (CBI) arrived in the city to take over the investigation into the suspicious death case of Assam Police Sub-Inspector Junmoni Rabha. The CBI's involvement indicates the gravity of the situation and the need for a thorough and impartial inquiry into the circumstances surrounding SI Junmoni Rabha's demise.
SI Junmoni Rabha, a dedicated and respected member of the Assam Police force, was found dead under mysterious circumstances, raising concerns and prompting demands for an impartial investigation. To address these concerns and ensure a fair probe, the Assam government requested the intervention of the CBI, a premier investigative agency in India.
The arrival of the CBI team in Guwahati marks a crucial step in unearthing the truth behind SI Junmoni Rabha's untimely demise. The CBI is known for its expertise in handling complex cases and has been entrusted with numerous high-profile investigations in the past.
The investigation team, comprising experienced CBI officials, will work closely with local authorities and gather evidence pertaining to the case. Their primary objective will be to determine the cause of death and ascertain whether any foul play or criminal activity was involved.
The involvement of the CBI is expected to instill confidence among the family members of SI Junmoni Rabha and the public at large, ensuring that justice is served and the truth is revealed. The agency's impartiality and expertise are essential in bringing transparency to the investigation process.
It is pertinent to mention that the CBI operates independently and is not influenced by any external factors. The team will meticulously examine the available evidence, interview witnesses, and analyze forensic reports to build a comprehensive case file.
The arrival of the CBI team has also generated a sense of hope among the colleagues and well-wishers of SI Junmoni Rabha, who have been seeking answers and demanding justice since her unfortunate demise. The cooperation between the CBI and local authorities will be instrumental in a thorough and expeditious investigation.
As the investigation progresses, it is expected that the CBI will maintain regular communication with the family of SI Junmoni Rabha, keeping them informed about the progress made in the case. This approach will help alleviate concerns and ensure transparency throughout the process.
The CBI's arrival in Guwahati to take charge of the investigation into SI Junmoni Rabha's suspicious death demonstrates the commitment of the Indian government to uphold the principles of justice and truth. The nation eagerly awaits the findings of the CBI's inquiry, hoping that it will provide answers and closure to the grieving family and the people of Assam.