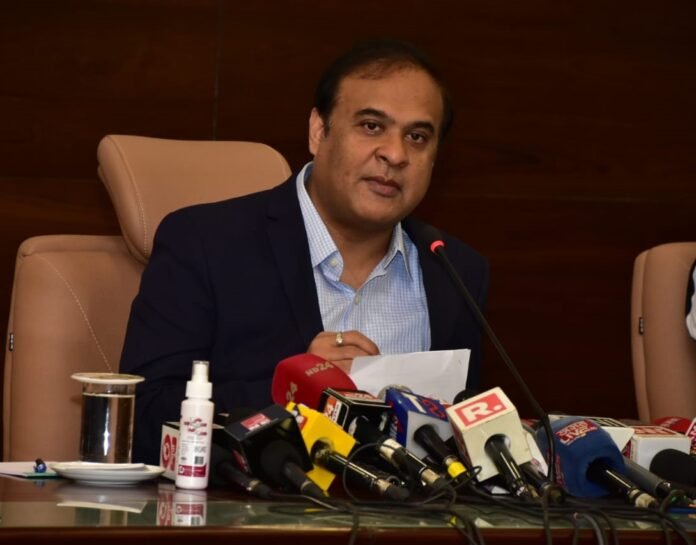 In an update from Assam, Chief Minister Himanta Biswa Sarma revealed that an impressive count of 87,782 individuals have been recruited into various government services since May 2021.
Sarma highlighted the significant recruitment spree within the government sector. This employment surge underlines the state's commitment to addressing unemployment and bolstering its workforce. Also, the appointments, made across multiple sectors, encompass a broad spectrum of roles and designations within the public service framework.
This substantial recruitment initiative reflects the state government's proactive measures toward fostering employment opportunities for its citizens. It underscores the commitment to enhancing the bureaucratic apparatus and service delivery in Assam.
The Chief Minister's disclosure signifies a considerable step forward in the state's efforts to address unemployment issues. It not only aims to offer livelihood opportunities to its residents but also signals an active approach to strengthen and reinforce the government's workforce across diverse sectors.
More About It
The recruitment process has added a significant number of personnel to the public sector workforce. This expansion seeks to fortify administrative, operational, and service-oriented capacities within various government departments, paving the way for a more efficient and responsive governance structure.
Moreover, the substantial rise in government service recruitment is anticipated to positively impact the state's socio-economic landscape. The influx of new employees into the government machinery is likely to contribute to improved public service delivery, reinforcing governance and administrative functions.
Sarma's announcement acknowledges the magnitude of the recruitment drive, emphasizing the state's relentless pursuit of filling vacancies and promoting job creation within government sectors. The move underscores the government's concerted efforts to combat unemployment and facilitate socio-economic growth.
The recruitment figure disclosed by the Chief Minister reinforces the state's commitment to enhancing public service infrastructure and creating avenues for employment. It not only signifies a significant step in addressing unemployment but also signifies a significant stride in strengthening the state's administrative and service capabilities.
The announcement of the large-scale recruitment showcases the state's endeavor to provide employment opportunities, aiming for a more robust and efficient government service system, subsequently contributing to Assam's overall growth and development.