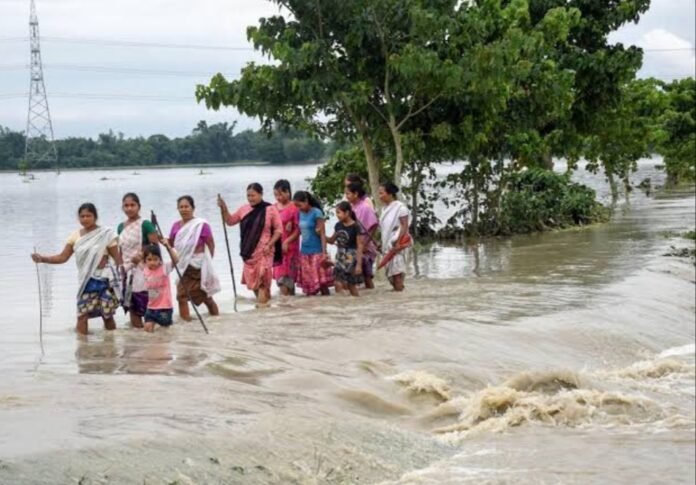 GUWAHATI: Due to incessant rain fall since last 48 hours; flood situation worsens, over 27,000 people affected in six districts of upper Assam, said ASDMA on Saturday .
"The flood situation once again worsened in the state after receiving heavy rainfall in the past two days, affecting over 27,000 people in six districts.
175 villages under 18 revenue circles of Dhemaji, Dibrugarh, Darrang, Jorhat, Golaghat and Sivasagar districts continue to remain under deluge due to the flood situation." Assam Disaster Management Authority stated.
"At least 44 villages under Jonai, Dhemaji, Gogamukh and Sissiborgaon revenue circles have been affected by the current wave of flood ." The Authorities added .
The ASDMA said that Sisiborgaon revenue circles remains the worst affected as over 10,300 people have been affected due the flood along. Several families and individuals have left and moved to safer places after the flood waters entered into their homes especially those who have been living in river embankments.
The flood waters have submerged 396.27 hectares of cropland in Dhemaji district alone. Meanwhile, the flood waters have inundated 2047.47 hectares of crop area in six flood-hit districts.
On the other hand Wildlife Sanctuaries' authorities of the state too are alert and carefully taking steps for the protection of animals and their young ones from food.