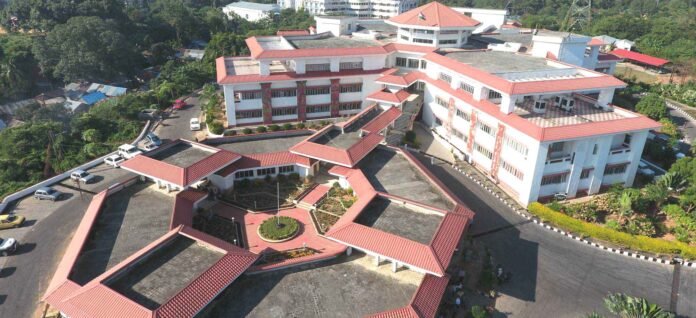 The High Court of Tripura has taken decisive action against abuse of power, imposing a significant fine of Rs 50,000 on two Tripura Civil Service (TCS) officers. The officers in question, Subrata Bhattacharjee, formerly the Sub-Divisional Magistrate (SDM) of Kumarghat and currently serving as SDM Mohonpur, and Abid Hussain, the Deputy Collector of Kumarghat, have been found guilty of misusing their authority.
The allegations against them revolve around the improper invocation of section 146 of the Code of Criminal Procedure (CrPC) in relation to a disputed land. This action, taken despite an ongoing civil case between siblings over the land, is considered a breach of legal provisions.
Justice Amarnath Goud, while delivering the judgment, expressed his clear stance on the matter, stating that this incident unequivocally constitutes a violation of the law. In response to the breach, the High Court imposed the substantial fine on the two accused officers.
Advocate Purusuttam Roy Barman, who represented the petitioner, asserted that the case exemplifies a blatant misuse of power for the benefit of vested interests. He emphasized the necessity of curbing such tendencies among officers to ensure the fair and just execution of their duties.
The verdict sends a resounding message that the judiciary stands firm against any form of power abuse and favors an unbiased and principled approach to upholding the law. As the High Court maintains its commitment to justice and accountability, instances of misconduct and power manipulation are being met with appropriate consequences, reaffirming the rule of law in Tripura.