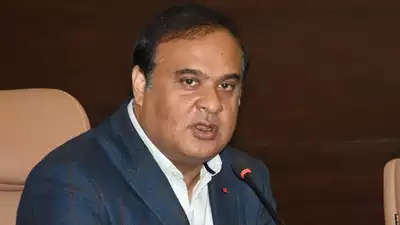 The Assam government demolished two temporary structures built in the disputed area of ​​Hailakandi district on the state's border with Mizoram. Officials said on Tuesday that the move was taken after the neighboring state raised objections.
He said that these two temporary structures were made for the workers to live in Kachurthal in Barak Valley district of Assam for the proposed construction work.
An official told PTI, "Some officials in Mizoram had objected to the construction of a temporary structure for the workers to live in. We consulted our superiors, who asked for peaceful demolition of the temporary structure."
He said that "two temporary constructions along the border on the Assam side were demolished on Monday" and the Mizoram administration has been informed.
Another official said that the site where the temporary construction was done is a disputed border area and talks are being held at the chief minister's level to resolve it.
Cachar, Karimganj and Hailakandi districts in the Barak Valley of Assam share a combined 164.6 km long border with three districts of Mizoram, Aizawl, Kolasib and Mamit.