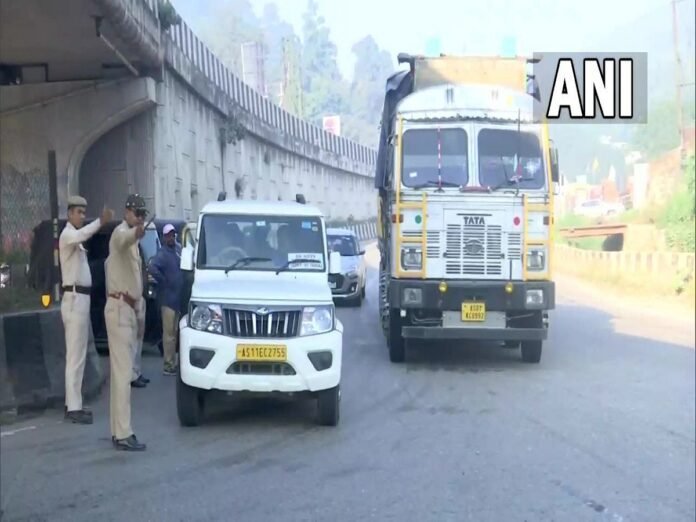 Assam on Sunday lifted the travel ban imposed on Meghalaya after six days following violence in a disputed area along the interstate border. A senior police officer told that vehicles from Assam will now be allowed to enter Meghalaya. He said, "Wherever necessary, vehicles are being taken under security cordon. Police patrolling has been arranged in other sensitive areas." The Assam Police had issued an advisory asking people to avoid traveling to the neighboring state after Tuesday's incident.
Significantly, violence broke out in West Karbi Anglong district after the police stopped a truck carrying illegal timber on the Assam-Meghalaya border in the early hours of last Tuesday, in which six people were killed. Violence broke out in the early hours of Tuesday at a disputed site in West Karbi Anglong district along the Assam-Meghalaya border, killing six people, including a forest guard, when a truck carrying illegally cut timber was rammed by Assam foresters. was stopped. After a series of attacks on passenger cars following the incident, the Assam government had stopped the vehicles from plying to Meghalaya. Barricades were put up by policemen at various entry points from Assam to Meghalaya and people were urged not to travel to Meghalaya in vehicles with Assamese number plates.
Guwahati Deputy Commissioner of Police (East) Sudhakar Singh had told 'PTI-Bhasha' on Friday, "We are requesting people not to travel to Meghalaya in a car registered from Assam. If it is absolutely necessary (to travel), they should hire Meghalaya taxis from the border entry points." He, however, said there was no such restriction on commercial vehicles like trucks and tankers.
Asked how long the restrictions would continue, Singh said, "I cannot say that immediately, it all depends on the situation." Taxis were given permission to enter Meghalaya. However, the administration said that precautions are still being taken so that no untoward incident happens.