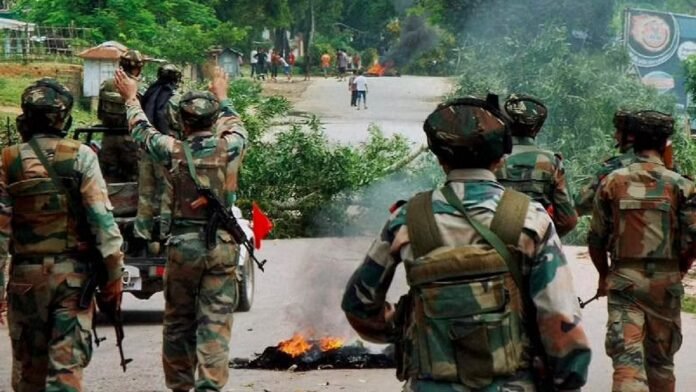 In a significant development, the Assam government has made adjustments to the coverage of the Armed Forces Special Powers Act (AFSPA) in the state. AFSPA, a controversial law that grants special powers to the armed forces, has been removed from four districts while being extended to four others.
The districts of Golaghat, Charaideo, Sivasagar, and Dibrugarh no longer fall under the purview of AFSPA. This decision comes as a relief to residents of these areas who have long called for the repeal of the law, citing concerns over human rights violations and excessive use of force.
Conversely, four new districts—Baksa, Kokrajhar, Chirang, and Udalguri—have been brought under the jurisdiction of AFSPA. Besides, this move aims to address security concerns in these districts, which have faced persistent threats from militant groups and insurgencies.
AFSPA, which has been in force in various parts of the northeast for decades, grants special powers to the armed forces, including the authority to arrest without a warrant and to use force, even to the point of causing death, in certain situations. Allover, critics argue that these powers have led to instances of abuse and violations of human rights.
The decision to modify the application of AFSPA in Assam follows a careful evaluation of the security situation in each district. The government's intention is to balance the need for security with respect for civil liberties and human rights.
About Govt's Decision
The removal of AFSPA from Golaghat, Charaideo, Sivasagar, and Dibrugarh is seen as a positive step towards addressing concerns about the law's impact on the local population. It reflects the government's commitment to ensuring that extraordinary powers are not used indiscriminately.
On the other hand, the extension of AFSPA to Baksa, Kokrajhar, Chirang, and Udalguri reflects the government's determination to address security challenges in these areas. It is hoped that the presence of the armed forces will help quell insurgent activities and restore peace and stability. The decision has sparked a mixed reaction, with some applauding the removal of AFSPA from certain districts and others expressing concerns about its extension in others. The government's approach appears to be a delicate balancing act between security imperatives and the protection of civil liberties.
As Assam adjusts the coverage of AFSPA in these districts, the focus remains on ensuring the safety and well-being of the people while addressing security challenges effectively. Further, it is a complex task that requires ongoing evaluation and adaptation to changing circumstances.