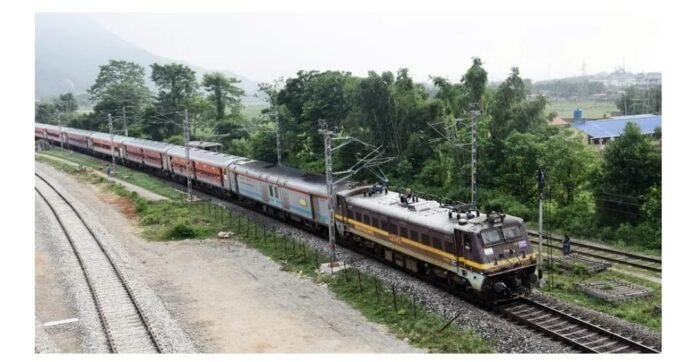 In a bid to enhance connectivity and accommodate the surge in passenger demand during the summer season, the Northeast Railway (NER) has made an exciting announcement. Two special train services will be introduced, linking key destinations in the northeastern region. Commencing operations between Silchar-Naharlagun and Agartala-Guwahati, these summer specials aim to provide convenient travel options for residents and tourists alike.
The decision by the NER comes as a welcome relief for travelers seeking seamless transportation between Silchar, Naharlagun, Agartala, and Guwahati. These routes are known for their scenic beauty, cultural significance, and commercial importance. With the introduction of the summer special trains, passengers can now experience a hassle-free journey while enjoying the captivating landscapes of Assam and Arunachal Pradesh.
The Silchar-Naharlagun summer special train will traverse through breathtaking terrains, covering a distance that spans across two states. This route promises to captivate passengers with its panoramic vistas, dense forests, and picturesque hills. The train will enable travelers to explore the natural beauty of Assam and Arunachal Pradesh, making it an enticing prospect for nature enthusiasts and adventure seekers.
For those embarking on a trip from Agartala to Guwahati, the summer special train offers a convenient and comfortable option. This route serves as a vital link connecting the capital city of Tripura with the major transportation hub of Guwahati in Assam. The train journey will provide travelers with an opportunity to soak in the diverse cultural heritage and witness the charming landscapes of both states.
The introduction of these summer special trains reflects the NER's commitment to providing enhanced connectivity options and catering to the needs of the traveling public. By offering these additional services, the railway aims to alleviate the pressure on regular trains during the peak summer season, ensuring a smoother and more enjoyable travel experience for passengers.
Passengers are advised to stay updated with the train schedules and ticket availability through official railway channels. The NER is expected to release detailed information regarding departure and arrival timings, as well as ticketing procedures, for the Silchar-Naharlagun and Agartala-Guwahati summer special trains.
With the NER's announcement, travelers can look forward to an exciting summer, exploring the enchanting landscapes and vibrant cultures of the northeastern region. Whether it's the serene beauty of Silchar and Naharlagun or the rich heritage of Agartala and Guwahati, these special train services are poised to make the summer travel experience in Assam a memorable one.