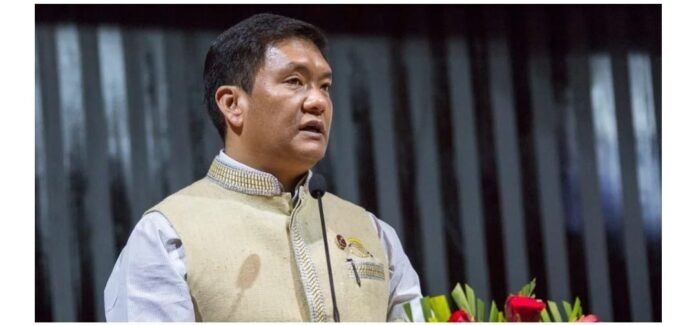 In a significant move aimed at strengthening governance and promoting efficiency, the Arunachal Pradesh government has executed a major bureaucratic reshuffle within its administration. Notably, Akrirti Sagar, who previously served as the Special Secretary for Women and Child Development and Social Justice Empowerment and Tribal Affairs (SJETA), has been appointed as the Deputy Commissioner of West Kameng district.
The decision to transfer Sagar to this pivotal position reflects the government's commitment to addressing the unique challenges faced by the region. By leveraging Sagar's expertise and experience in promoting social welfare and tribal affairs, the administration aims to enhance development initiatives and empower marginalized communities in West Kameng district.
Having served as the Special Secretary for Women and Child Development, Sagar brings valuable insights and a deep understanding of the issues affecting vulnerable sections of society. This background equips her to tackle the complex socio-economic landscape prevalent in the district, where inclusive growth and welfare programs are of paramount importance.
The reshuffle is expected to have a positive impact on the governance and functioning of the district. Sagar's appointment as Deputy Commissioner underscores the government's intention to prioritize holistic development, with a specific focus on the empowerment of women, children, and tribal communities.
Additionally, this move demonstrates the government's recognition of the need for competent administrators who can navigate the unique challenges and requirements of different districts in Arunachal Pradesh. By leveraging the skills and expertise of officials like Sagar, the administration aims to achieve more targeted and effective implementation of various developmental initiatives.
The Arunachal Pradesh government's administrative reshuffle reflects its commitment to strengthening governance, promoting social justice, and driving inclusive development. The appointment of Akrirti Sagar as the Deputy Commissioner of West Kameng district signifies a strategic move to leverage her specialized knowledge in women and child development, social justice, and tribal affairs to catalyze progress in the region. This decision underscores the government's resolve to ensure the well-being and upliftment of all sections of society, particularly the marginalized and underprivileged.