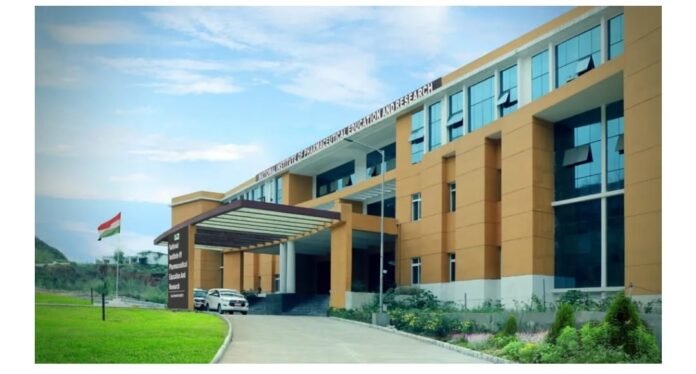 Guwahati's National Institute of Pharmaceutical Education and Research (NIPER) has recently garnered significant recognition, securing an impressive 12th position in the highly esteemed National Institutional Rankings Framework (NIRF). The achievement reflects the institution's commitment to excellence in the field of pharmacy education and research. NIPER Guwahati's remarkable performance in the NIRF rankings further solidifies its reputation as a premier institution in the pharmaceutical domain.
Establishing Excellence in Pharmacy Education: NIPER Guwahati has consistently maintained a strong emphasis on providing top-quality education and fostering a research-oriented environment. The institution's faculty comprises renowned experts and dedicated professionals who bring a wealth of experience and knowledge to the classroom. By imparting practical skills and theoretical understanding, NIPER Guwahati equips its students to thrive in the dynamic pharmaceutical industry.
Cutting-Edge Research Initiatives: One of the key factors contributing to NIPER Guwahati's remarkable ranking is its commitment to cutting-edge research initiatives. The institution encourages students and faculty to actively engage in research projects that address critical challenges and push the boundaries of pharmaceutical sciences. This emphasis on innovation and discovery not only enhances the overall academic environment but also leads to groundbreaking advancements in the field.
State-of-the-Art Infrastructure: NIPER Guwahati boasts state-of-the-art infrastructure that facilitates an enriching learning experience. Equipped with modern laboratories, research facilities, and a well-stocked library, the institution provides students with the necessary tools and resources to excel in their academic pursuits. The campus environment is conducive to learning and collaboration, promoting a holistic development of aspiring pharmacy professionals.
Industry Collaborations and Placements: Recognizing the importance of industry exposure, NIPER Guwahati has established strong collaborations with leading pharmaceutical companies and research organizations. These partnerships offer students valuable opportunities to engage in internships, research projects, and industrial training programs. As a result, NIPER Guwahati graduates are highly sought after by employers, securing prestigious placements in both national and international pharmaceutical companies.
Commitment to Societal Impact: Beyond academic excellence, NIPER Guwahati places significant emphasis on contributing to the betterment of society. The institution actively promotes awareness campaigns, community outreach programs, and initiatives that address pressing healthcare issues. By nurturing a sense of social responsibility among its students, NIPER Guwahati instills the values necessary to make a meaningful impact on public health and pharmaceutical advancements.
NIPER Guwahati's remarkable achievement in securing the 12th position in the NIRF Pharmacy Rankings 2023 is a testament to its unwavering commitment to excellence in pharmacy education, cutting-edge research, state-of-the-art infrastructure, industry collaborations, and societal impact. As the institution continues to build on its accomplishments, it will undoubtedly play a vital role in shaping the future of pharmaceutical education and research in the region and beyond.