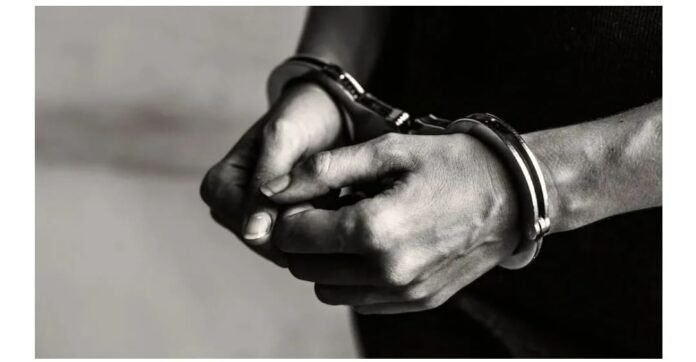 Guwahati, Assam
In a significant breakthrough, the Assam Police has successfully apprehended seven individuals across various locations in the state, uncovering their involvement in an alleged extortion plot connected to militant outfits. The arrests were made following an intensive investigation carried out by law enforcement agencies.
Acting on credible intelligence and tip-offs, the Assam Police launched a coordinated operation targeting individuals suspected of being part of an extortion racket with ties to militant organizations. The operation, spanning multiple districts, aimed to dismantle the network responsible for terrorizing the local populace through unlawful means.
The arrests were made in different locations, reflecting the wide reach of the extortion plot. Preliminary investigations suggest that the detained individuals had direct or indirect links to militant outfits operating in the region. The police have managed to recover crucial evidence, including communication devices, financial records, and other materials that are expected to aid in further investigations.
The Assam Police, under the leadership of top officials, has been working tirelessly to combat organized crime and terrorism in the state. This recent operation marks another milestone in their efforts to ensure the safety and security of the citizens.
Speaking about the arrests, a senior police official stated, "We are committed to dismantling the networks that fuel terror and criminal activities. The apprehension of these individuals involved in an extortion plot linked to militant outfits is a significant achievement in our ongoing fight against such elements. We will continue to take stringent action against those disrupting peace and stability in the region."
The detained individuals will be subjected to thorough interrogation to gather more information about their network, the extent of their activities, and the identities of other associates involved. The police are confident that this operation will lead to further breakthroughs and help in neutralizing the menace posed by such criminal elements.
The Assam Police have urged the public to remain vigilant and report any suspicious activities or information that could assist in the ongoing investigation. They have assured the citizens of their commitment to maintaining law and order and encouraged their cooperation in creating a safe environment for all.
As the investigation progresses, the Assam Police will continue to work closely with intelligence agencies and other relevant authorities to dismantle militant networks, curb extortion, and ensure the overall security and well-being of the state and its people.